What's Worth Watching: 'You're the Worst', 'Greenleaf', 'Mr. Robot' and more for Wednesday, August 31.
You're the Worst (10/9c, FXX): Love means saying "I love you" only at one's peril as TV's most caustic, raunchily raw inversion of the classic rom-com returns for a third season. Harrowing in its unflinching honesty when it confronted the brazen Gretchen's (Aya Cash) depression a year ago, this new season finds more hilarity in the unstable fault lines of her passionate yet perversely ambivalent relationship with struggling author Jimmy (Chris Geere). "It's actual madness, willingly living with a wild animal, but one with thumbs who can steal your money and hurt you emotionally," Jimmy memorable opines. A fine madness informs every aspect of this twisted sitcom, including the exploits of Gretchen's deranged ditz of a BFF, Lindsay (Kether Donohue), and Jimmy' PTSD-plagued war-vet roomie, Edgar (Desmin Borges). Pity the therapist who tries to sort out this mess, and Samira Wiley (Orange Is the New Black) earns out sympathy and respect by trying to bring some dignity and order—initially, anyway—to Gretchen's life in their hilariously chaotic sessions.
Greenleaf (10/9c, OWN): Lord help the embattled Greenleaf family, whose spirits have been sorely tested in recent episodes of this juicy soap about a Memphis church dynasty. The season finale sets up more conflict, as the Bishop (Keith David) is faced by a blackmail threat from the jailed Mac (Gregory Alan Williams), Grace (Merle Dandridge) learns more scandalous secrets, and Lady Mae (the sensational Lynn Whitfield) has a showdown with Mavis (Oprah Winfrey Herself), which we've been waiting for all season. In the most emotionally resonant subplot, pregnant Charity (Deborah Joy Winans) continues to shut out husband Kevin (Tye White) after learning he's struggling with his sexuality. Don't expect much in the way of resolution. What would be left for Season 2 next year?
Mr. Robot (10/9c, USA): The last few episodes have kicked this surreal brainteaser of a cyber-thriller into a higher gear. Expect more of the same as Elliot (Rami Malek) and Darlene (Carly Chaikin) continue to look into the Dark Army's motivations: Are they friend or foe? Meanwhile, Angela (Portia Doubleday) is still playing double agent (or is she?) at Evil Corp. And so the fun continues.
Inside Wednesday TV: Repeat of the night: ABC's Emmy-nominated black-ish (9:30/8:30c) pays homage to the classic Good Times in an elaborate dream sequence, a highlight of the second-season finale. … If our own reunions went on as long as these Real Housewives rehashes, we'd never attend. But try stopping these self-obsessed divas from getting more face time. All of which is a public-service warning that Bravo gathers The Real Housewives of New York City for a reunion (9/8c) that extends over the next three Wednesdays. … On a happier note, The Tonight Show With Jimmy Fallon welcomes the kids responsible for the summer's happiest surprise, Netflix hit Stranger Things, for a celebration. Fill Wolfhard (Mike), Millie Bobby Brown ("Eleven"), Gaten Matarazzo (Dustin) and Caleb McLaughlin (Lucas) will be on hand to turn things upside down on the set.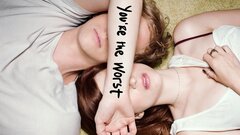 Powered by