Worth Watching: CBS Celebrates Latinx Essential Heroes, Mark Strong in 'Temple,' 'Homeland's Final Season
A selective critical checklist of notable Monday TV:
Essential Heroes: A Momento Latino Event (9/8c, CBS): Eva Longoria, Gloria Estefan and Ricky Martin are producers and hosts of an entertainment special celebrating diversity with a focus on the Latinx community, which has been disproportionately affected by COVID-19 while many have been on the front lines of fighting the virus in the health-care and service sectors. The special features comedy and documentary shorts, with musical performances from Estefan, Juanes and Pitbull, Latin Grammy winner Luis Fonsi and Kelsea Ballerini. Hamilton's Lin-Manuel Miranda is among the presenters, with appearances by José Andrés, Arturo Castro, John Leguizamo, George Lopez, Wilmer Valderrama, Freddy Rodriguez, the great EGOT winner Rita Moreno, and more.
Temple (streaming on Spectrum On Demand): British character actor Mark Strong (the Kingsman movies) takes the lead in a dark eight-part series as Dr. Daniel Milton, a surgeon who opens an illegal medical clinic in tunnels beneath London's Temple subway station. He crosses medical and ethical lines in an attempt to save his dying wife, but criminal elements soon force the conflicted doctor into making some very dubious choices.
Homeland (streaming on Hulu): In case you missed it on Showtime, Hulu makes the tense eighth and final season of the acclaimed spy thriller available for binge-watching. When things go south during an Afghanistan peace deal, Carrie (Claire Danes) is suspected of being a traitor. Is she the new Brody, and where does this leave her fraught relationship with the still-loyal Saul (Mandy Patinkin)? I guarantee by the midpoint of the season, you'll be glad there isn't a week's wait between episodes.
Inside Monday TV: It's Villains Night on ABC's Dancing with the Stars (8/7c), with teams tapping (or tangoing) into their dark sides. But given the backlash against new host Tyra Banks, maybe it's the execs who kicked Tom and Erin out who are the season's true bad guys… It's Mardi Gras time on Fox's Filthy Rich (9/8c), but it won't be a party for Ginger (Melia Kreiling) when the Governor's (John McConnell) people realize her Sin Wagon website has dirt that could bring the politician down… The finale of a truncated season of One Day at a Time (10:30/9:30c, CBS) is a humdinger, as each of the show's diverse romantic couples sneaks to the rooftop during a supermoon to reveal their true feelings.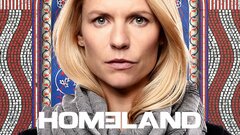 Powered by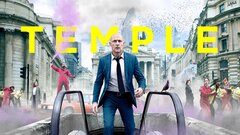 Temple
where to stream
Powered by