What's Worth Watching: 'Adam Ruins Everything', 'Halt and Catch Fire', 'Real Sports with Bryant Gumbel' and more for Tuesday, August 23.
Adam Ruins Everything (10/9c, truTV): Adam Conover—otherwise known as "not Alton Brown"—is back for new episodes of his show that specializes in the sardonic skewering of sacred cultural cows. In this case, Hollywood, most particularly the glitzy awards show, deconstructed as "one big ad" in a red-carpet parody featuring Crazy Ex-Girlfriend's Rachel Bloom. The influence of big-money campaigning, especially in suspect ceremonies like the Golden Globes, leaves you wondering what voters are judging: quality, or quantities of food at the parties. Other segments take aim at the movie-awards ratings system, which seems much more hung up on sex (especially if gays are involved) than violence, and the fakery of "hella fake" reality shows. Not sure you'll learn anything you didn't already know, but Conover's giddy cynicism is kind of endearing.
Halt and Catch Fire (9/8c, AMC): The acclaimed, but sparsely watched, drama about the early days of the tech industry relocates for its third season, set in 1986, with all of the principles setting their sights on Silicon Valley. As Cameron (Mackenzie Davis) and Donna (Kerry Bishé) launch their online gaming company, Joe (Lee Pace) reinvents himself yet again. Will any of this be enough for the show to catch fire with more viewers?
Real Sports With Bryant Gumbel (11/10c, HBO): Among the timely segments in this month's sports newsmag: Jon Frankel reporting on the challenges still facing the ranks of female sports reporters, and in advance of next month's Paralympic Games in Rio, Soledad O'Brien profiles sisters Tatyana and Hannah McFadden, who have become champion wheelchair racers.
Inside Tuesday TV: Resuming live shows now that the Olympics are over, NBC's America's Got Talent (8/7c) reintroduces one of its front-running acts: 12-year-old ukulele-playing singer Grace VarderWaal, whose "Golden Buzzer"-earning audition is said to be the show's most viewed to date. … Two of MADtv's original breakout stars, Mo Collins and Nicole Sullivan, return in The CW's revival (9/8c) to play opposite a new ensemble. … Proving that it's never too late to get into the reality-TV game, NBC's Better Late Than Never (10/9c) sends William Shatner (85), Henry Winkler (70), George Foreman and Terry Bradshaw (both 67) on a comical romp through Asia, starting in Tokyo, where they appear on a wacky Japanese game show.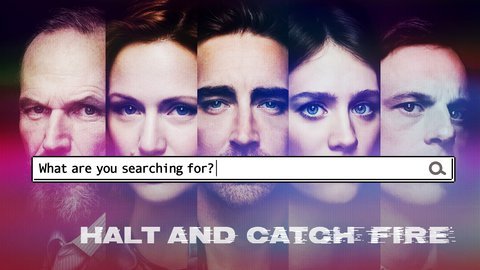 Powered by