FX Boss on the End of 'Peak TV' and Mysterious 'American Horror Story' Season 6 Theme
With 56 Emmy nominations under their belt , FX Networks and FX Productions CEO John Landgraf had much to be happy about at today's Television Critics Association executive panel but he also commented upon the oversaturated television market and when we might see that deflate.
"Television shows are not like cars or operating systems, and they are not best made by engineers or coders in the same assembly line manner as consumer products which need to be of uniform size, shape and quality," he said of the care he and his creative partners take in making their shows. "If FX and our storytelling partners do our jobs brilliantly, then every series and every episode is great in its own unique and (at best) surprising way."
Landgraf also presented research figures and graphs where he pointed out the large number of original programming on streaming services. Of Netflix, in particular, he said, "at this point has premiered and/or announced 71 scripted series. For reference, that's more than the announced future output of HBO, Showtime, Starz and FX combined."
RELATED: FX's John Landgraf on The State of Peak TV, and the Network 'Arms Race'
There will eventually be a dropoff, Landgraf explained, as he's stated at previous press tours. "I will still stick by my prediction that we're going to hit a peak in the scripted series business within the next two and half years and then see a decline by calendar year 2019 at the latest." He added there won't be a sudden burst but, instead, "I think we're ballooning into a condition of oversupply, which will at some point slowly deflate perhaps from 500 plus shows to 400 or a little bit less than that."
In terms of FX's fall slate, Landgraf revealed why there's been little information about the upcoming sixth season of American Horror Story. "Every year we've basically laid out the themes and laid out the new genre that Ryan (Murphy) would be approaching and we thought it would really be fun to keep it a mystery so we are." He also said that several trailers have been shot with many misdirects as to what the season will focus on. "All I can say is there is a theme and a setting and a place and a time but we're not going to reveal it." The new season of American Horror Story premieres September 14.
RELATED: The Americans Gets Two Final Seasons From FX
Of new comedies Atlanta and Better Things that arrive September 6, Landgraf said "I just think that these two comedies are beautiful and brilliant. They're by filmmakers and they're really, really cinematic and, yeah, what's great about them is they have a perspective that hasn't been put through that really cinematic lense so it's not that Donald Glover is the first young African-American male to make a television show but I haven't seen a young African-American male make this television show with the level of originality, voice and artistry that I think matches Louis (CK's) work on Louie from day one. I feel that way about Pamela (Aldon's) work, too."
Also, for those Terriers fans who would love to see the gone-too-soon 2010 series return, there was a smaller glimmer of hope. "I think about taking a second shot at that," he said. "I'm not saying, by the way, that we would never do a reboot because I bet we will at some point but I keep trying to figure out where is television going next. What hasn't anybody thought about yet?"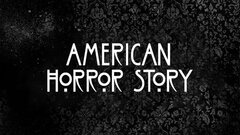 Atlanta
where to stream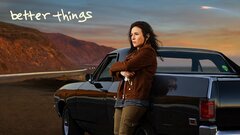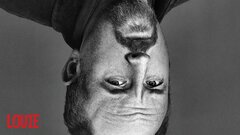 Louie
where to stream