'The Americans' Gets Two Final Seasons From FX
In recent interviews, The Americans' showrunners, Joe Weisberg and Joel Fields, have mentioned that their lauded FX drama was closer to the end than the beginning; they just weren't sure if it would end at five seasons or six.
RELATED: The Americans Producers: Story For Character We Killed Was 'Done'
Now we have our answer: FX is announcing that the show has been renewed for two more seasons, which will conclude the series. A 13-episode fifth season will air in 2017 and a 10-episode sixth and final season will air in 2018. The network has also signed an overall deal with Weisberg and Fields to develop their next series for FX.
The number of seasons and episodes that were ordered are purely a matter of how the pair was able to break down the remaining stories they wanted to tell, as they've mentioned in interviews this season. What's refreshing is that, in the middle of the show's best season so far, they and FX have the restraint to know that it's better to end the show when there are no more stories to tell than to milk things as long as possible.
RELATED: How The Americans Cuts Through the Spycraft to Tell an Immigrant Story
We're looking forward to seeing how the Jennings family deals with the ascent of Mikhail Gorbachev and the arrival of glasnost to U.S. – U.S.S.R. relations. Maybe Philip (Matthew Rhys) will become an est instructor and Elizabeth (Keri Russell) will become a Sunday school teacher…
The Americans, Wednesdays, 10/9c, FX.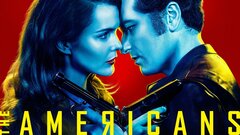 Powered by