FX's John Landgraf on The State of Peak TV, and the Network "Arms Race"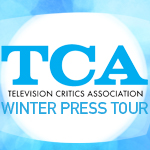 The number of scripted series in primetime continues to rise, but FX Networks CEO John Landgraf believes the bubble may finally start to bust in 2017.
According to FX research, there were 412 scripted series in primetime last year (the network originally reported 409, but missed two Netflix shows, and one from Pivot). Landgraf says that tally could reach as high as 450 shows this year, before deflating to a slightly more manageable 350 in future years.
"There will still be a lot of TV for the foreseeable future," he told reporters Saturday at the Television Critics Association press tour. "This year or next year will be peak TV, although the timing could be wrong. I think there will be more in 2016 than 2015, but still think there's a reasonable prospect for fewer in 2017 than 2016."
Landgraf said there's "something wonky" in the TV industry producing so many shows, as if "you looked at the economics [of all these shows], they wouldn't all be profitable. There are more shows being made than could be sustained economically."
RELATED: Why Too Much TV May Not Be a Bad Thing
With so many choices, "from a business standpoint it's hard to launch shows and harder for consumers to see good shows," Landgraf said. "There's too much of everything in many ways. There's not enough human attention for all the data, articles, TV shows [out there]. Content creation is in an economic bubble… Something's got to give."
On the bright side, Landgraf refers to the amount of quality programming now available as "the platinum age of TV."
"More at-bats means a lower batting average" for networks, which is "tough for business. But it also means more hits as well."
Landgraf also noted that streaming services like Netflix have yet to post any significant profit, but there's a "perception carefully cultivated by Silicon Valley that they're going to take over everything. You're buying the future and the future is theirs… We have to grow profit, and no one pays attention to the profitability of our competitors."
Broadcast and cable networks are engaged in a sort of "arms race" with well-funded premium and streaming networks, and competing for the same talent. Landgraf expressed frustration that FX bid on, but failed to land, projects like HBO's True Detective and Netflix's Master of None.
"They just overwhelmed us with shock-and-awe levels of money and commitment," Landgraf said. "It's money ball, we're competing against payrolls three or four times ours… You just accept the realities of the competitive environment you're in, and try to compete and figure out the way."
Landgraf also repeated his frustration that Netflix doesn't report viewership statistics on its shows. "It's ridiculous we don't have usage numbers on Netflix," he said. "We can all agree that there is probably some information that a national security apparatus has right to keep secret. I don't know if I feel the same about TV usage data. It should be public, everyone should be on same playing field. I'm sure it will be at some point."
FX's ratings were down 13% in 2015, on par with declines other major cable networks experienced. Some of that erosion is mitigated by increased viewership on platforms like FX Now, but Landgraf expresses frustration at the slow pace of change.