ABC's New Boss on Suspending TGIT and Bringing Kyra Sedgwick Back to TV
New ABC Entertainment president Channing Dungey took the TCA stage Thursday morning to talk about the fall TV season and made the announcement that Emmy- and Golden Globe-winner Kyra Sedgwick would be returning to series television.
From creator Tassie Cameron (Rookie Blue) comes Ten Days, where Sedgwick will play a mom/television producer named Jane Sadler. Besides working on a Los Angeles-based show that focuses on police corruption, Dungey explained, Sadler is not only going through a romantic breakup but things take a dramatic turn when, "her daughter goes missing and suddenly this drama becomes an incredibly taut, compelling thriller where Jane does not know who to trust or where to turn."
RELATED: ABC Boss on Castle's Demise
The 10-episode Ten Days comes from Skydance Television (Grace & Frankie) and, while no official premiere date was announced, Dungey said it could air as early as late midseason.
Of new drama series Designated Survivor, starring Kiefer Sutherland, Dungey explained the decision to put it on the fall schedule was not a difficult one. "This was one of those times where when they first came into the room and talked about the series we knew this was an ABC show from top to bottom." Besides the producers talking about the series, Dungey said it was, "hearing from Kiefer about why the role of Tom Kirkman spoke to him and why he felt this show was so important that it was going to bring him back to television. Once we heard his commitment and passion we knew that he wanted to be a part of it as well."
Dungey also said of the new sitcom Speechless that it shouldn't be looked at as merely a show about a special needs teenager. "It's challenging to find a show that does what that show does so well which is you don't feel, in watching the show, that it's a show about a family with special needs. It's a show about a family in which one of the members happens to have special needs…what I think is so great about the show is that it still feels very universal, very accessible, very relatable."
RELATED: A Star Wars Series For ABC is Far, Far Away
Also, with the successful TGIT lineup of Shondaland shows on Thursday nights being temporarily broken up this fall since Scandal won't air until January (due to star Kerry Washington's pregnancy), Dungey explained that new Shondaland entry, Still Star-Crossed, was always designated for midseason. Also, given the showrunner shakeup at The Catch, the network wanted to give more time to get Season 2 rolling. "What that left us with was a hole in the fall on Thursday night and in looking at the shows that we had ordered, it really felt like Notorious was a show that was very compatible with some of the shows that are on the air."
Fans of the TGIT block will see it return in the new year. Acknowledging that the marketing campaign is closely identified to the Thursday night shows of Shonda Rhimes, especially Scandal, Dungey explained, "it made the most sense to us to wait to bring TGIT back until Scandal comes back in January."
In explaining the decision to not grant Nashville a fifth season, Dungey said, "The challenge with that show, which would have been going into a fifth season for us, there's always a lot of things to consider in terms of your ability to bring a show back or not. We had lots of conversations with Liongsate and with ABC Studios and at the end of the day it just did not feel like it was going to be something that we could work out, but I'm thrilled that the show has found a new home on CMT because I can keep watching it."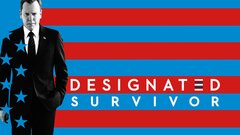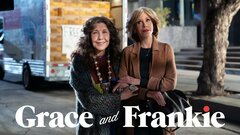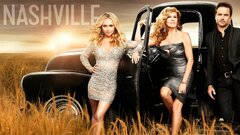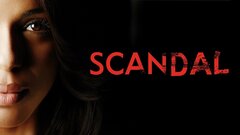 Scandal
where to stream