'Prison Break': What is the Key to Michael Breaking Out?
Michael Scofield (Wentworth Miller) is laying the groundwork for his escape in the Comic-Con clip for the Prison Break revival.
"This piece of gum is going to start a sequence of events that will finish on the other side of the world," he tells a fellow inmate in the clip below. (From the second episode of the nine-hour return.)
Check out a scene from Prison Break.
Prison Break, 2017, Fox.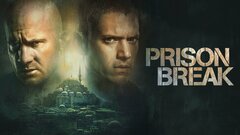 Powered by