Worth Watching: 'Grant' on History, 'Barkskins' on Nat Geo, 'Jeopardy's Teachers Tournament & True Crime
A selective critical checklist of notable Monday TV:
Grant (9/8c, History): What more appropriate way to mark Memorial Day than to dig into a three-night (through Wednesday) biographical portrait of the great Union Army general-turned-U.S. President who saw a divided nation through the Civil War and then Reconstruction. Produced by, and featuring, renowned Grant biographer Ron Chernow, Grant features extended dramatic sequences starring Justin Salinger as Grant, with location shoots at battlefields and images from the National Archives and other sources. Among those joining Chernow to provide historical, military and cultural perspective: retired Army General and former CIA director David Petraeus, author Ta-Nehisi Coates and West Point professor Elizabeth Samet.
Barkskins (9/8c, National Geographic): David Thewlis (Fargo) and Marcia Gay Harden lead the cast of a rugged historical miniseries, based on the Annie Proulx novel, set in the late 17th-century territory of Canadian New France (later Quebec). Warring French, English and native Iroquois factions battle for control of the region, when an agent from the Hudson's Bay trading company arrives in the wake of a nearby village's massacre. (Read the full review.)
Jeopardy! (syndicated, check local listings): In a year when teaching has taken on new importance as students learn remotely, the timing couldn't be better for the annual "Teachers Tournament," with 15 top K-12 teachers from across the country testing their own knowledge over the next two weeks (through June 5). The winner gets $100,000 and a chance to compete in the next Tournament of Champions. As I'm sure host Alex Trebek would agree, these educators are all champs in the classroom.
I Was Lorena Bobbitt (8/7c, Lifetime): The latest "ripped from the headlines" Lifetime docudrama reaches back to a notorious incident from 1993 that took on iconic tabloid proportions, when abused wife Lorena Bobbitt (Dani Montalvo) turned on her husband John Wayne (Luke Humphrey) and severed his penis. Now an advocate for abused women, Lorena — going by her maiden name Gallo — serves as executive producer and on-screen narrator, telling it like it was from her own point of view.
True-crime junkies can also get a fix with Investigation Discovery's ID Presents: Nine at 9 series of nightly documentaries (through June 2), reliving some of the most notorious cases ever to stain a police blotter. The lineup begins with Jeffrey Dahmer: Mind of a Monster (9/8c), which uses audio recordings from police interviews to try to explain what led the "Milwaukee Cannibal" to rape, murder and dismember 17 men between 1978 and 1991. In a raw interview, Dahmer's father Lionel recalls his attempts, obviously futile, to get his son help.
Inside Monday TV: NBC Sports Network (NBCSN) has found yet another way to fill the sports void: laughter. All week, the network will revisit classic episodes of NBC's Saturday Night Live hosted by athletic icons, starting with a 1991 appearance by guest host Michael Jordan (8/7c), followed by fellow NBA stars LeBron James (2007) and Charles Barkley (2010). 20 episodes in all will air through Friday… Dwayne Johnson, who can be seen hosting SNL five times during the week, is back as producer/host of NBC's The Titan Games (8/7c), an extreme competition featuring everyday heroes pushing the limits of strength, speed and endurance, then going up against professional athletes to claim the title of Titan… We could all use a haircut these days, but most of us will have to settle for VH1's To Catch a Beautician (9/8c), in which singer Tamar Braxton and Michelle Obama's celebrity hairstylist Johnny Wright correct hairdo wrongs by confronting the offending stylist, sending them to beautician boot camp, then letting them correct the hair don'ts they created… Boyz II Men visits NBC's Songland (10/9c) to sample the songs of up-and-coming songwriters, picking one to record as their next single.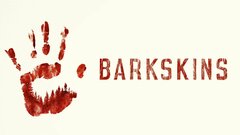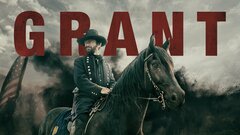 Grant
where to stream