Worth Watching: 'Dead Still' on Acorn, 'Jeopardy!' Returns, 'Voice' and 'Listen' Finales
A selective critical checklist of notable Monday TV:
Dead Still (streaming on Acorn TV): A Victorian-era murder mystery the Addams Family would surely love, this merrily macabre six-part Irish dramedy — premiering with two episodes, then airing weekly — introduces Brock Blennerhasset (a rarely smiling Michael Smiley), whose specialty in the new-to-late-1800s art of photography is capturing the images of the newly departed. "You bring the dead to life," says admiring gravedigger Conall Molloy (Kerr Logan), who becomes his assistant just as a series of eerily staged murders begins to cast doubt on the aloof Brock's profession. The cadaverous hero also finds himself in peculiar situations, including in the second hour, when he and Molloy travel to a possibly haunted estate — on a dark and stormy night, naturally — to photograph a drowned child for his bizarre parents. Creepy, but also at times dead funny.
Jeopardy! (syndicated, check local listings): If you thought the replay of the "Greatest of All Time" tournament over the last two weeks meant the 36th season of TV's greatest quiz show was over, not so fast. Another four weeks of original episodes begins, with Alex Trebek presiding over five regular-season games, leading into the annual two-week Teachers Tournament starting May 25. The week of June 8 will also be new, and beyond that, Jeopardy! will make its remaining summer schedule known soon.
The Voice (8/7c, NBC): Five finalists remain in the singing competition — one from each team, and two from Team Blake — singing for votes in advance of Tuesday's season finale. The Top 5 collaborate on Collective Soul's "Shine," and then each will perform a cover and an original song, produced with the help of the producer/mentors from Songland.
On the new episode of Songland that follows (10/9c), one of TV's better competition series, country duo Florida Georgia Line are the guest artists sampling the work of fledgling songwriters, one of whose work will be adapted and chosen to be recorded.
Inside Monday TV: Also coming to a musical close: ABC's The Bachelor Presents: Listen to Your Heart (8/7c), in which the final three couples not only get to perform in Nashville to win the competition, but each are offered a fantasy suite date — to very different reactions. Judges for the final round include Taye Diggs, Rita Wilson and Jewel… In The CW's Penn & Teller: Try This at Home (8/7c), the comedy magicians gather remotely with fellow tricksters to reveal magic they've developed at home, even sharing secrets for home viewers. Celebrity guests include Elle and Dakota Fanning, Michael Carbonaro and Shin Lim… A Supreme Court justice who rarely speaks opens up in the PBS documentary Created Equal: Clarence Thomas In His Own Words (9/8c, check local listings at pbs.org)… Smithsonian Channel kicks off a second season of its history series Private Lives of the Monarchs (9/8c) with a profile of Napoleon Bonaparte that sends host Tracy Borman to the emperor's various palaces… FYI reboots the A&E home-renovation show Sell This House (10/9c) from 2003-11 for a new generation. Tanya Memme hosts the series, in which homes that have sat on the market for 100 days or more are transformed and relisted with a better chance at selling.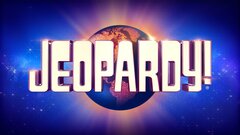 Powered by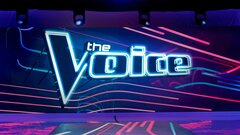 Powered by