T.R. Knight Comes Home to Shondaland in Recurring Role on 'The Catch'
Interesting news coming out of Shondaland today: T.R. Knight has been cast in a recurring role on Season 2 of Shonda Rhimes' intriguing drama The Catch. The role is yet to be announced, but it seems that both Rhimes and Knight are excited over the reunion.
"This has been a thrilling secret to keep! One of my favorite family members is home!" Rhimes said in a statement. Knight was equally gaga. "Working with Shonda, Betsy [Beers], and Allan [Heinberg] again fills me with immense joy. I am heartened to be returning to Shondaland and excited to work with this exceptional cast!"
RELATED: ABC Renews The Catch; Orders New Shonda Rhimes Series Still Star-Crossed
Why is this interesting? Because Knight didn't leave Shondaland in the best of circumstances. When he left Grey's Anatomy in 2009, he departed over a severe reduction in screen time, which came after he expressed frustration that Rhimes took time to defend him after co-star Isaiah Washington hurled an anti-gay slur at him on set.
But time heals all wounds, especially in Hollywood. Knight's a fine actor, and is a known quantity to Rhimes and company. He should be a good addition to the ABC romance caper, and a good complement to stars Peter Krause and Mireille Enos.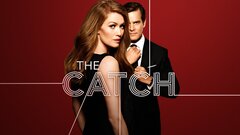 Powered by