Monday TV Ratings: '9-1-1' Finale & 'The Voice' Battle for Top Spots
It was a neck and neck race on Monday night's primetime broadcast television with the third season finale of Fox's 9-1-1 taking the lead with the 18-49 demo with a 1.3 rating. In total viewers, NBC's penultimate live episode of The Voice edged out the scripted drama by a hair (7.22 vs 7.08 million).
In the 10 o'clock hour, NBC's songwriting competition Songland grabbed the top spot in the 18-49 demo but it was a rerun of CBS's Bull that had the highest number of total viewers.
Here's the breakdown for Monday, May 11, 2020 (numbers are fast-affiliate based):
Time
Show
Adults 18-49 rating
Viewers (millions)
8 p.m.
9-1-1 – F (Fox)
1.3
7.08
The Voice (NBC)
1.0
7.22
The Price Is Right at Night (CBS)
0.9
6.00
The Bachelor Presents: Listen to Your Heart (ABC)
0.6
2.88
Whose Line Is It Anyway?(CW)
0.2
1.07
8:30 p.m.
Whose Line Is It Anyway – R (CW)
0.2
996,000
9 p.m.
The Neighborhood – R (CBS)
0.6
4.17
9-1-1: Lone Star – R (Fox)
0.5
3.39
Roswell, New Mexico (CW)
0.1
700,000
9:30 p.m.
Bob Hearts Abishola – R (CBS)
0.4
3.53
10 p.m.
Songland (NBC)
0.7
3.67
The Baker and the Beauty (ABC)
0.5
2.36
Bull

– R (CBS)

0.4
3.97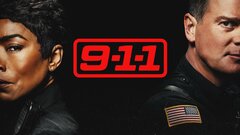 9-1-1
where to stream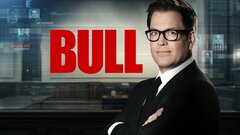 Bull
where to stream