First Look: The Power of 'The Exorcist's Comic-Con Poster Compels You
Between Lucifer, Preacher, Outcast, the sinfully short-lived Damien and what is going on in politics, the Devil certainly is having his moment these days. And now, he's taking a new form with an old name in Fox's upcoming drama based on the classic novel and film, The Exorcist.
RELATED: Fox Announces Fall Premiere Dates: Gotham Kicks Off Premiere Week
Instead of Regan and pea soup (although the pilot does feature some viscous vomit and a nice nod to the horror gem), this tale centers on Fr. Tomas Ortega (Sense8's Alfonso Herrera) and his efforts to help a mother (Oscar winner Geena Davis) with a potential case of demonic possession within her family. It's as scary as hell and so is the key-art poster, which will be up for grabs during Comic-Con International this week at Fox's Booth. Take a look at it here…you can almost hear the Tubular Bells, huh?
And if you're heading to San Diego this week, The Exorcist will be having a pilot screening and cast panel (moderated by yours truly) on Friday, July 22 and 6 pm PT in Room 6A. In addition, the cast will be signing copies of this poster at the Fox Booth beforehand from 4:40-5:15 pm PT. No word on whether anyone will be on hand to bless it, just in case.
The Exorcist premieres Friday, Sept. 23rd at 9/8c on Fox.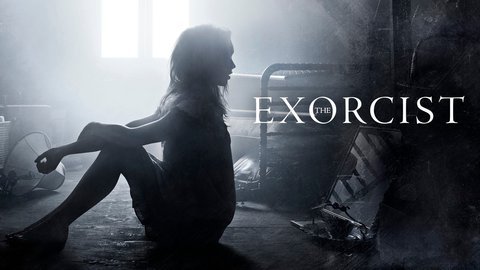 Powered by