What's Worth Watching: 'Outlander', 'The Night Of', 'Ray Donovan' and more for Friday, July 8 thru Sunday, July 10
Outlander (Saturday, 9/8c, Starz): The 90-minute season finale of this lushly romantic epic goes back to the present—in this case, 1968, with a more mature Claire (Caitriona Balfe) and her daughter Brianna (Sophie Skelton)—visiting Scotland as the time-traveling mom reveals the story of her daughter's roots. Which takes us back to the 1700s, where Jamie (Sam Heughan) and the Jacobites face almost certain doom at the Battle of Culloden.
The Night Of (Sunday, 9/8c, HBO): TV crime drama doesn't get better than this engrossing, unsettling eight-part limited series, starring a sensational John Turturro as a sad-sack lawyer who stumbles upon a case of a lifetime—that of a Pakistani-American college student (a riveting Riz Ahmed) whose ill-advised night on the town in Manhattan ends with a murder charge and dehumanizing purgatory in Rikers. (See full review here.)
Ray Donovan (Sunday, 9/8c, Showtime): Some 18th birthday for estranged Donovan daughter Bridget (Kerris Dorsey), the celebration overshadowed by a violent home invasion that forces the family into an awkward exile until Ray (Liev Schreiber) can smooth things out with the Russian Mob and an unlikely conduit. Also in exile: Mickey (Jon Voight), who concocts a heist scheme at a Nevada casino that looks like awfully risky business.
Inside Weekend TV: Opening in select theaters Friday: Norman Lear: Just Another Version of You, an intimate portrait of the legendary sitcom producer (All in the Family), vital as ever at 93. The film will air as part of PBS's American Masters in late October. … A pop-culture collision I can't wait to witness: Snoop Dogg vs. Martha Stewart on ABC's reboot of The $100,000 Pyramid (Sunday, 9/8c). Snoop also represents, with his family in tow, an hour earlier on Celebrity Family Feud (Sunday, 8/7c, ABC), taking on the family of boxing icon Sugar Ray Leonard. … BBC America's breathtakingly photographed nature series The Hunt (Sunday, 9/8c) heads to the Arctic in its second episode to follow the strategies and setbacks for predators including the Arctic fox and the polar bear. … Cautionary note: Showtime's uneven ode to rock 'n' roll's Roadies (Sunday, 10/9c) hits a snag with an awful episode featuring The Office's Rainn Wilson as an obnoxious music blogger whose scathing review of the band somehow earns him a backstage invite, where ridiculous pranks ensue.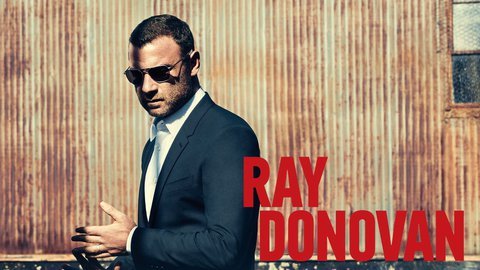 Powered by