'Amazon Empire: The Rise & Reign of Jeff Bezos' Examines the Richest Man in the World
This is a detailed investigation of Amazon CEO Jeff Bezos' ascent to power and the global impact of the empire he built. Frontline's The Amazon Empire: The Rise and Reign of Jeff Bezos premieres Tuesday, February 18 on PBS.
The film also examines the darker side of the company's rapid growth, and the challenge of trying to rein in the power of the richest man in the world.
How Amazon founder Jeff Bezos executed a plan to build one of the most influential economic and cultural forces in the world.
With interviews of current and former insiders as well as regulators and critics, this two-hour film will raise important questions about Jeff Bezos and the empire he built.
The Amazon Empire: The Rise and Reign of Jeff Bezos, Premiere, Tuesday, February 18, 9/8c, PBS (Check your local listings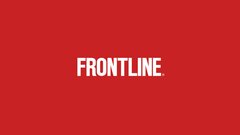 Powered by