Alison Sweeney Previews Her Next 'Murder, She Baked' Movie. Plus: Will She Return to 'Days of Our Lives'?
She gained fame as hot-to-trot mantrap Sami Brady on Days of Our Lives. Now Alison Sweeney is practically virginal in her hit Murder, She Baked movies. The fourth installment in the Hallmark Movies & Mysteries series—A Deadly Recipe (airing Sunday, June 19)—finds her character, bakery owner Hannah Swensen, investigating the murder of the town sheriff, who died while eating one of her chocolate fudge cupcakes. Sweeney gave us the sweet deets.
Hannah ignores all warnings from the cops to mind her own damn business and solves murders at great risk to her own safety. Is she a little bit nuts?
There's definitely an ego there but, hey, she always finds the killer. Hannah thinks she's indestructible and her drive to get to the truth is more important than putting herself in harm's way. [Laughs] I guess that could define her as crazy.
She also juggles two devoted boyfriends—Mike the detective (Cameron Mathison) and Norman the dentist (Gabriel Hogan)—but never has sex.
We're keeping it family-friendly. After all my years on Days, where you tried one guy on for size, then traded him for another, this is kind of refreshing. I'm a romantic!
Why do we find quaint little towns with high murder rates so enticing?
It's the appeal of Murder, She Wrote, and also Miss Marple and a million other British mysteries. People relate when it's a sweet little town like Cabot Cove or Eden Lake, Minnesota, where our movies are set. They think, "Well, that Hannah is just a baker. If a regular girl like that can solve crimes, then so can I! After all, I'm great at puzzles!" We don't have much violence or bloodshed in our movies. True, there's always a murder but it's comforting because the killer is always caught and justice wins. You're going to feel good at the end and have a smile. [Laughs] And Eden Lake's not that bad. It's a dangerous place to live, but it's still much safer than Salem!
You exec produce these movies, direct at General Hospital and just published your third novel, Opportunity Knocks. What separates you from all those actors sitting home waiting for the phone to ring?
I live my whole life with determination and commitment. It's how I work out. It's how I ride horses. A lot of actors feel entitled. They just assume the phone is going to ring. As I was easing out of Days, I was shocked at how the young ones would show up not having bothered to memorize their lines. I was raised to be a professional by Deidre Hall [Marlena] and Drake Hogestyn [John]. I learned everything from them. But it's different today. Kids don't want to do the hard work. I never expected to be the kind of person to say that, but it's true.
It took you forever to get a chance to direct, didn't it?
It took me a decade to earn that opportunity. I observed like crazy. I shadowed people. I was, like, "Tell me what I need to do to earn this. I will jump through every hoop!" I felt like the guy in The Shawshank Redemption. I wouldn't let it go.
There's buzz that Sami's son, Will, isn't dead after all.
I've heard that rumor.
Wouldn't that lure you back to Days, at least for a bit?
I would certainly consider it. I thought it was a huge mistake to kill Will, especially for the show's 50th anniversary. It still makes me angry when I think about it.
Why did Sami get over it so quickly? Will was her life, her very reason for being. But after a couple of days of mourning, Sami was jetting off to Europe hot on the trail of something having to do with EJ. It made no damn sense.
I accept responsibility for some of that. I didn't want to come back to the show and just cry my eyes out. I felt like there needed to be something else, and maybe it didn't make a lot of fans happy, but I only shot for four days and they tried to air [the material] over a few weeks and suggest that a little bit of time had passed. But that's all the time they were willing to give it. There are no hard feelings. I love [executive producer] Ken Corday and I love my history with Days. But it was not my favorite moment!
Murder, She Baked: A Deadly Recipe, Sunday, June 19, 9/8c, Hallmark Movies & Mysteries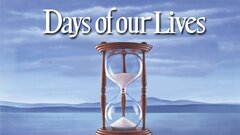 Powered by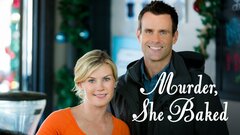 Powered by