Who Killed the Man Who Put Torres in the Hospital on 'NCIS'?
[Warning: The below contains MAJOR spoilers for Season 17, Episode 14 of NCIS, "On Fire."]
Did one of the team go too far after one of their own was put in the hospital in Tuesday's episode of NCIS? Maybe.
In "On Fire," Torres (Wilmer Valderrama) and Bishop (Emily Wickersham) were victims of what seemed to be a random hit-and-run while out for a jog. The team was able to identify the driver, Xavier, only to learn there was nothing they could do about it: he had sovereign immunity, due to "some old-school [Russian] royal blood."
See Also
'One Day at a Time,' 'Star Trek: Picard,' and more have also joined the festival in March.
The team then tried to find a way to at least keep him in the country while they continued their investigation, with Bishop leading the charge and even insinuating that Vance (Rocky Carroll) wasn't looking out for his people. (But he even offered to resign due to the constraints put on his agency with regards to this investigation.)
The team arrested his wife for having a pet tiger, but he didn't care. After Bishop heard that and that Torres still wasn't out of the woods, she refused to let Xavier get away with what he did. "I don't plan on arresting him," she told McGee (Sean Murray). "I'm going to kill him." It seemed like he was able to talk her down; she said she was going to the office to find something to stall Xavier's flight.
Jack (Maria Bello) determined that Xavier needed someone to admire him, and since that wasn't his wife, he had to have a girlfriend. Fortunately, thanks to a biker's helmet-cam, they were able to identify her, in the car with Xavier before the hit-and-run: Colleen. Gibbs (Mark Harmon) came straight from visiting Torres at the hospital to join McGee and Bishop at her apartment. But there, they found Xavier dead, in her bathtub.
He'd been killed in the past five hours, by someone with weapons experience who knew what they were doing — and took the bullet with them.
So, who killed Xavier? We examine the three possibilities.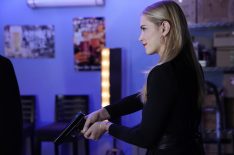 See Also
Odette has a plan for Bishop in Season 17.
Colleen
Her blonde hair was found with his body, but as Bishop pointed out, it was her apartment.
However, she did seem to have motive — because the hit-and-run wasn't an accident. Torres had been targeted. She'd killed her sister so she wouldn't have to split their inheritance with her, but there wasn't any proof. Torres went undercover, and now the case was being reopened, with him as the star witness.
Colleen could have killed Xavier to take care of any loose ends. However, after they arrested her, she denied killing him.
Bishop
All signs seem to point to Bishop, and not just because she said she was going to. She didn't return to the office the night before they found Xavier's body like she said she would, and furthermore, she was late to work that day.
But perhaps most concerning is the conversation she had with Gibbs before they discovered their suspect was dead. She claimed she was just venting when she said she'd kill Xavier and brought up Gibbs' own past. "This is the kind of thing you never recover from," he warned her (and he'd know). "You do the kind of things I've done, you get the kind of things I've got. Bourbon and a boat in the basement. You don't want to become me."
See Also
Thompson played Jeanne Benoit on 'NCIS' across multiple seasons.
And then came the two words that imply she did it: "too late."
However, she, too, denied it when accused by both Gibbs and McGee. She'd planned the murder, she admitted, but she knew everyone knew she had motive.
Gibbs
The end of the episode strongly suggested that Gibbs was the one to take out Xavier, and there was certainly some moments of foreshadowing.
"These are the only kids I have left," Gibbs told Vance about his team.
"What always gets you through the day is that someone always pays," Jack noted about Gibbs. "But now the bad guy's gonna get away, and that must be unbearable for you."
And Gibbs said he knew that Bishop didn't do it. Was that because he did?
After Bishop insisted once again to McGee that she didn't kill Xavier, he wondered who did then. They both looked to Gibbs as he left.
However, it's never said definitively who did it, and as you can see, a case can be made for all three suspects. Was Colleen lying because she didn't want to be charged with the murder? Where was Bishop that night and the following morning? Did Gibbs take matters into his own hands (again)? We may never know for sure.
NCIS, Tuesdays, 8/7c, CBS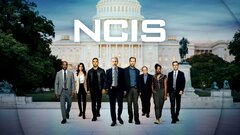 NCIS
where to stream
Powered by