James Corden Switches Seats with Seth Meyers on 'Late Night' (VIDEO)
It's time for the Tony Awards, which means it's time for musicals—or musical chairs, that is.
RELATED: James Corden Talks Tonys and Does Broadway Carpool Karaoke With Lin-Manuel Miranda (VIDEO)
James Corden, in town for his Tonys hosting gig, and Seth Meyers brought new meaning to the term "friendly competition" when Corden visited Late Night with Seth Meyers.
After Corden modeled the latest in The Late Late Show with James Corden fashion, Meyers reminded viewers that they could easily switch the channel to a new, pre-recorded episode of Corden's show. In fact, Meyers suggested they do just that, then switched places with Corden and allowed him to take the host seat.
RELATED: David Schwimmer Takes On James Corden in the Rap Battle You Never Knew You Needed (VIDEO)
Meyers refers to the late-night-host-swap as "television magic," but maybe the real magic is the two hosts—who have shows in direct competition with each other—gamely playing along. Suffice to say, this never would have happened in the days of Letterman and Leno.
Late Night With Seth Meyers, Weeknights, 12:35/11:35c, NBC.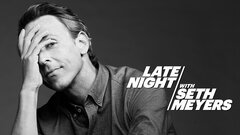 Powered by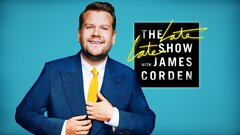 Powered by