What the El? Superman is Coming to 'Supergirl'!
Proving once again that she can pull off the impossible, Supergirl has landed the Guest Star of Steel: Superman!
Speaking on behalf of fellow executive producers Greg Berlanti and Ali Adler, Andrew Kreisberg says in a statement just released by Kara Zor-El's new home planet, The CW, that "Greg, Ali and I are beyond thrilled to welcome Clark Kent and his slightly more-famous alter ego to the world of Supergirl. Superman will be appearing in the first two episodes of the new season and we cannot wait to see who next dons the red cape!"
During her first season on CBS, the Melissa Benoist-led dramedy often referred to Supergirl's Kryptonian cousin but never really showed him. With this development, we should expect not just a flurry of "Who should be Kal-El?" theories (too bad former Supes Brandon Routh is busy on Legends), but also some hope for the future state of DC Comics-based films and TV.
Up until this announcement, it's been standard operating procedure that the two entities not share characters; that Superman, Batman, Wonder Woman and their ilk were reserved for the cinematic universe, while Stephen Amell's Green Arrow, Ben McKenzie's Jim Gordon from Gotham and Grant Gustin's The Flash (who will be played by Ezra Miller in the Justice League movie) would remain the titans of the TV universe. Perhaps we may see more give-and-take now that DC Comics' Chief Creative Officer is now one of the heads of DC Films.
RELATED: 5 Things We Loved About the Supergirl–Flash Crossover
What do you think of this news? And, because we have to ask, who do you think should play Superman?
Supergirl returns to Mondays at 8/7c this fall, jumping networks to The CW.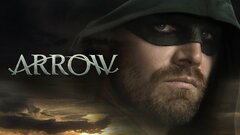 Arrow
where to stream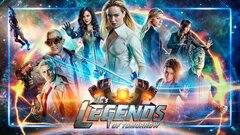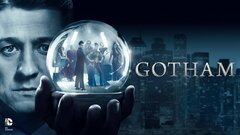 Gotham
where to stream