QUIZ: How Well Do You Know The Big Bang Theory?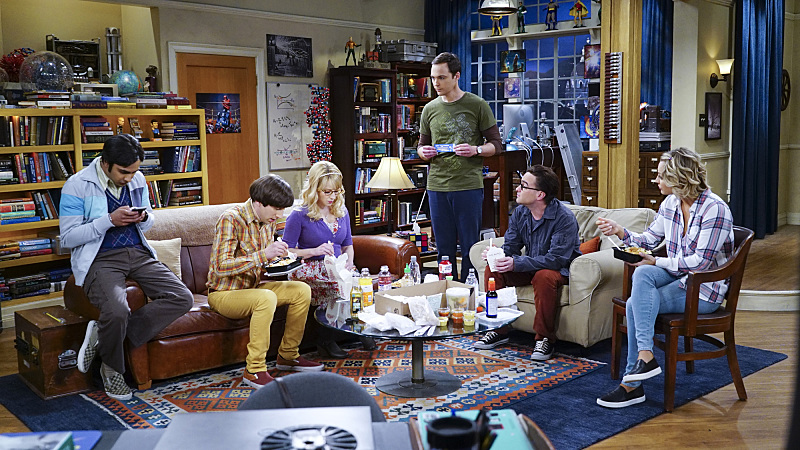 Molly Brinton/CBS
"The Platonic Permutation" -- Sheldon and Amy try hanging out as friends when they spend Thanksgiving together at the aquarium. Also, Wolowitz reluctantly agrees to volunteer at the soup kitchen with Bernadette, Raj and Emily, and Penny discovers that Leonard knows more about her than she thought, on THE BIG BANG THEORY, Thursday, Nov. 19 (8:00-8:31 PM, ET/PT), on the CBS Television Network. Pictured left to right: Kunal Nayyar, Simon Helberg, Melissa Rauch, Jim Parsons, Johnny Galecki and Kaley Cuoco Photo: Monty Brinton/CBS ©2015 CBS Broadcasting, Inc. All Rights Reserved
Sheldon and Leonard's apartment on The Big Bang Theory isn't called "Nerdvana" for nothing. Every nook and cranny is filled with enough nerdy knickknack and scientific tchotchkes to make a geek's head spin! But even Big Bang superfans may not be nerd enough to feel at home in Apartment 4A—take our quiz to find out!
RELATED: The Bang Keeps Getting Bigger on The Big Bang Theory
The Big Bang Theory, Returns this fall, CBS.