Jenny McCarthy and Donnie Wahlberg: Why We Love 'The Bachelorette'
When The Bachelorette premieres on May 23, a few things can pretty much be guaranteed: red roses, overwrought emotions and an abundance of hair gel. You can also bet that Jenny McCarthy and Donnie Wahlberg will be watching every second of it.
By their own admission, the married couple and costars of A&E's Donnie Loves Jenny—he also plays Danny Reagan on CBS's Blue Bloods and she hosts a daily talk show, The Jenny McCarthy Show, on SiriusXM Radio—are hopelessly addicted to ABC's matchmaking franchise. We asked the self-appointed Bachelor Nation ambassadors to explain why they're such superfans and share their thorns-and-all predictions about how JoJo Fletcher, the latest singleton to take the plunge into the infamous Jacuzzi, will fare in her upcoming quest for love.
Jenny McCarthy
I caught my first episode about 10 years ago. I had just gotten a divorce, and I figured that if I was going to be on the singles market again, I should see what that looks like. I instantly started imagining myself as the Bachelorette—I thought, "I would have a ball with these guys!" I went so far as to call the producers and volunteer myself for the job. (They said no.) After that, I watched it on and off. It wasn't until about two years ago—during Juan Pablo's season of The Bachelor—that I became obsessed, and Donnie started getting into it with me. Oh my God, are we part of Bachelor Nation now.
For me, the main appeal is thinking about the psychology behind what's happening on the screen. These women and men—but let's face it, mostly women—aren't falling in love with another person. They're falling in love with a story in their heads! It's completely made up, but they believe it so much. They meet this guy and start picturing him as their husband. It's a very natural instinct for girls and also where we get into trouble, because then we miss the red flags. (My therapist always used to tell me that I had an amazing ability to bleach red flags white.) Sometimes I'll just stare at the TV, shouting, "Girl, don't fall into this trap!" and feel so grateful that I'm not in my 20s dealing with these issues anymore.
During that first year that Donnie and I watched together, I remember looking over at him at one point and noticing that he was bawling. I said, "What are you doing?" A girl had just gotten dumped, and he was like, "I feel really bad for her." I took a picture of him crying and posted it online—and it's happened every season since! He's looking for the romance, and I'm looking for the psych lesson.
This show teaches you so much about relationships, especially what not to do. I'll be interested to see how JoJo handles it. She has that wounded-bird thing going for her. She's been hurt in the past and had her heart broken by [previous Bachelor] Ben [Higgins]. I think she's going to lean toward choosing bad boys even though they're spiritually wrong for her. She has a huge learning curve ahead if she's going to figure out how to spot the bad apples, but I hope she gets a proposal. Everyone wants the fairy tale, right? And then afterward, the couple goes home and there's always a tragic ending!
Donnie Wahlberg
It all started when I kept hearing Jenny call some person she was watching on TV a douche, and I wanted to know who she was talking about. (It was Juan Pablo.) Now I'm completely hooked. Jenny's a die-hard fan, and I'm a cry-hard fan. I cry a lot during The Bachelor and The Bachelorette. I don't come into it with any jadedness. A lot of people have a negative attitude like, "Aw, the show is fake." But I just look at it like, "Who's this or that person? What's their deal?" I'm like an emotionologist, trying to figure out subtle behaviors.
Don't get me wrong, sometimes I laugh hysterically too. I enjoy the shtick. Like last season, when that newscaster Olivia [Caridi]—she's one of my all-stars—thought that Bachelor Ben was sending her secret signals about their relationship? Imaginary secret signals are probably my favorite. I also love it when they turn on each other, like when Joe [Bailey] got dumped by Kaitlyn [Bristowe], the Bachelorette with the nose ring. He'd just been telling her that he loved her, then she breaks up with him and suddenly he couldn't be within 10 feet of her. He looked like he wanted to hurt someone real bad.
Jenny and I usually plan our travel schedules around watching the show. One time we had to take an evening flight and we were going to miss it. I got the airport lounge in Chicago to tune all the TVs to ABC. If I'm shooting Blue Bloods on a Monday night and it's getting late, I'll start making declarations to the crew that it's time to leave.
I predict all the guys are going to go bananas for JoJo—they always do, since they're locked away in a house all day. She's like a modern-day all-American girl: a little tough but still girly, and she seems good at being a friend too. We'll see how it goes.
The Bachelors and Bachelorettes who are serious about finding love tend to choose the nice, good person, and the ones who are less serious tend to choose the arm candy. My advice to her would be more drama, less makin' out. It's hard to root for someone when they make out with everybody. You gotta have some limits. I don't know what JoJo's real goals are, but it will be fun to find out.
Follow Jenny McCarthy (@JennyMcCarthy) and Donnie Wahlberg (@DonnieWahlberg) as they take over the @TVGuideMagazine Twitter account to live-tweet the season premiere of The Bachelorette on Monday, May 23, at 9/8c.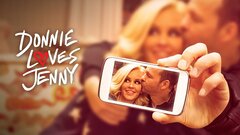 Powered by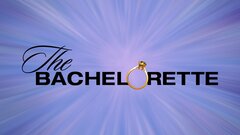 Powered by