What's Worth Watching: 'Penny Dreadful', 'Morley Safer: A Reporter's Life', 'The Simpsons' and more for Friday, May 13 thru Sunday, May 15
Penny Dreadful (Sunday, 10/9c, Showtime): Prepare to witness a literal bloodbath that's as sexy as it is creepy in TV's most stylishly literate horror show, which this week finds Dr. Frankenstein (Harry Treadaway) asking the question that bedevils so many of this Victorian monster mash's tormented characters: "Which is the real man: the beast or the angel?" The beasts are in particularly robust supply, including He Who Was Revealed To Be Dracula a week ago, and in the Wild West, the wicked witch Hecate (Sarah Greene), who sees Ethan (Josh Hartnett) as a "Wolf of God," raising the sort of hell even John Wayne would find hard to exterminate. Most terrible of all may be the amoral tag team of Dorian Gray (Reeve Carney) and Lily (Billie Piper), indoctrinating their new recruit (Jessica Barden) into a lethal demimonde of "the shunned and hated" whose rebellion could change the face of London forever.
Morley Safer: A Reporter's Life (Sunday, 8/7c, CBS): Following 60 Minutes, CBS News salutes the newsmagazine's longest-serving correspondent, who officially announced his retirement at 84 this week. The hour-long career retrospective traces Safer's achievements from his days as a celebrated Vietnam War correspondent to his staggering library of 60 Minutes reports (919 in all), reflecting his eclectic interests and erudite style.
The Simpsons (Sunday, 8/7c, Fox): After 27 seasons and nearly 600 episodes, how refreshing to realize there's still something new for The Simpsons to do. In this case, it's letting Homer go live for the episode's final three minutes (on both East and West Coasts) to answer fan questions. The episode itself is about Homer learning improv skills, so at least he'll be prepped.
Inside Weekend TV: Season finales include an exhilarating final leg from China to California on CBS's The Amazing Race (Friday, 8/7c), and back-to-back episodes of CBS's Hawaii Five-0 (Friday, 9/8c), with McGarrett (Alex O'Loughlin) seriously wounded in the cliffhanger … An all-finale Sunday on ABC, with a two-hour climax of ABC's Once Upon a Time (Sunday, 8/7c) that once again finds the very future of magic, and Storybrooke, to be in the balance. (Not to worry: the show's coming back). Followed by the twisty The Family (9/8c), where you have to wonder if there's enough story left to merit a renewal, and graduation day on the dizzying Quantico (10/9c), which in future tense brings Alex (Priyanka Chopra) "head-to-head"—which we hope means "face to face"—with the terrorist. Also hoping the show backs off the constant time-shifting in Season 2. We're over it.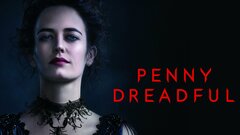 Powered by