'New Girl' Season Finale: Schmidt and Cece's Wedding Takes Center Stage
Wedding bells will be ringing during New Girl's Season 5 finale as lovebirds Schmidt (Max Greenfield) and Cece (Hannah Simone) finally tie the knot in an elaborate ceremony. "For a fake wedding, it was incredibly serious business," Simone says. "We had real dress fittings and real conversations about incorporating a reflection of both Indian and Jewish culture."
RELATED: New Girl: Jess and Nick Go Undercover and Infiltrate Each Other's Dreams (VIDEO)
The guest list for the big day has a number of familiar faces, including former roommates Coach (Damon Wayans Jr.) and Reagan (Megan Fox), as well as Schmidt's parents, played by Peter Gallagher and Nora Dunn. The two-part episode also features the return of the loft crew's drinking game True American, which leads to unexpected complications on the big day. "It's a pregame to the nuptials and it definitely affects how things turn out," Greenfield says. "You're expecting the wedding to happen in a certain way, and there's a little bit of a misdirect, but nonetheless, Schmidt and Cece are married at the end."
RELATED: New Girl Celebrates 100 Episodes—Plus, Jess Returns! (VIDEO)
As the comedy itself prepares for the future, expect Schmidt and Cece to settle in to married life and perhaps even contemplate starting a family.
"Seeing who Schmidt is as a dad might be that next evolution from the guy who had to put a dollar in the douche bag jar in the pilot episode," executive producer Brett Baer says. "He's really grown a ton."
New Girl, Two-part season finale, Tuesday, May 10, 8/7c and 9/8c, Fox.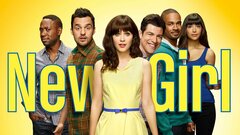 Powered by