'New Girl': Jess and Nick Go Undercover and Infiltrate Each Other's Dreams (VIDEO)
Move over Julius Pepperwood, because Nick Miller (Jake Johnson) is assuming yet another identity.
Fox's New Girl continues its fifth season on Tuesday with two back-to-back new episodes. In the first installment, Jess (Zooey Deschanel) creates a new alter ego named "Jeff Day" in order to purchase a car from a sexist dealer. However, both Jess's roommate Nick and her new boyfriend Sam (David Walton) show up at the dealership pretending to be the fictional character.
RELATED: Fox Renews New Girl for Sixth Season
In the second half hour, an old flame is reignited between the former couple when Jess admits to best friend Cece (Hannah Simone) that she had a sex dream about Nick, much to his delight.
Check out exclusive clips from both episodes below.
New Girl, Tuesdays, 8/7c, Fox.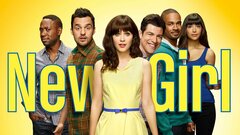 Powered by