'New Girl' Celebrates 100 Episodes—Plus, Jess Returns! (VIDEO)
Dare we say it, but New Girl doesn't look a day over 90.
The show's 100th episode airs tonight and to commemorate the event, creator Elizabeth Meriweather and stars Zooey Deschanel (Jess), Jake Johnson (Nick), Max Greenfield (Schmidt), Hannah Simone (Cece) and Lamorne Morris (Wilson) are sharing their thoughts and feelings in the exclusive clip below. (Apparently, Morris had to audition quite a few times for his role…and he's still a little tetchy about it.)
Tonight's installment also marks the return of Jess, who'd been off serving on sequestered jury (in real life, the actress was pregnant with now 3-month-old daughter Elsie). And, thus, it also features the departure of her temporary replacement Reagen (Megan Fox)—who's fallen for Nick and vice versa.
New Girl airs Tuesdays at 8/7c on Fox.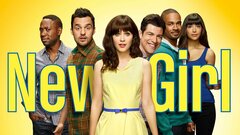 Powered by