'The Family': Claire and Willa Deal With an Imposter (VIDEO)
The Family drama is heating up!
On Sunday's new episode of the ABC series (airing at 9/8c), while Claire (Joan Allen) is preparing for her big gubernatorial debate, she confronts her daughter, Willa (Alison Pill), and the two frantically decide what to do about Ben (Liam James), who has spent the season pretending to be her long-lost son, Adam.
RELATED: ABC's The Family Has Just as Many Dark Twists as Scandal
Check out an exclusive clip below.
The Family, Sundays, 9/8c, ABC.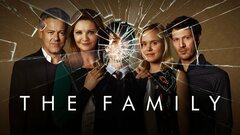 Powered by