ABC's 'The Family' Has Just as Many Dark Twists as 'Scandal'
ABC's newest thriller (airing in its regular timeslot after the season premiere on March 3, at 9/8c) revolves around 18-year-old Adam Warren (Liam James), who returns home 10 years after a neighbor (Andrew McCarthy) confessed to kidnapping and killing him. What results is less about happy reunions than lifting the veil of dysfunction that got Adam abducted in the first place.
Viewers will doubt everyone involved, including whether this strange young man actually is Adam. That answer will be revealed halfway through the season, promises executive producer Jenna Bans. "One of the great lessons I learned working with Shonda Rhimes [on Scandal] is it's important to [have a big revelation] faster than you think you have to."
Joan Allen, who plays Adam's mother, Claire, an ambitious gubernatorial candidate, agrees. "There's plenty of mystery left," she says, "but don't presume Claire's a villain. There are several things that she does that are not copacetic, but I believe her heart is in the right place."
RELATED: When a Kidnapped Son Returns Home (Or Does He?)
In the second episode, Bans says, "Claire makes an extreme choice to supposedly rehabilitate her son that could shock people." The same could be said of the dirty tactics that her devout daughter, Willa (Alison Pill), stoops to while attempting to get her father, John (Rupert Graves), to sign on to Claire's campaign. No saint himself, John has been carrying on with Det. Nina Meyer (Margot Bingham), who supposedly solved Adam's case and is now forced to reopen it.
Many clues are dropped on the way to the truth, Bans says. "Each episode tells the story both in the present and 10 years earlier, when Adam was taken. It's fun to show how choices in the past lead to who the people in this family are today—full of secrets and agendas."
The Family, Sunday, March 6 9/8c, ABC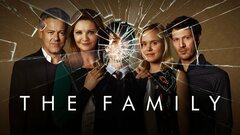 Powered by