Ask Matt: 'Person of Interest's Game Changer, Superhero Fatigue, '500 Questions', 'Animal Kingdom' and More
Welcome to the weekly Q&A with TV critic (also known to some TV fans as their "TV therapist") Matt Roush, who'll address whatever you love, loathe, are confused or frustrated or thrilled by in today's vast TV landscape. One caution: This is a spoiler-free zone, so we won't be addressing upcoming storylines unless it's common knowledge. Please send your questions and comments to [email protected] (or use the form at the end of the column) and follow me on Twitter.
Question: With each episode this season, Person of Interest is proving just how wrong CBS's treatment of it has been. The 100th episode in particular was pretty much the definition of how a perfect episode should be done. And can enough be said about Michael Emerson's performance in this episode? He's been great since the beginning, but this season he's been brilliant in showing the gradual impact that events have taken on his character. That scene with him in custody was downright chilling. He's such an underrated actor. If this is the quality and suspense we're seeing from this show now, I can only imagine what we're going to get in the final three episodes. – Christine
Matt Roush: My approach toward Person of Interest has always been to expect the unexpected, and that's especially true as it nears its (sigh) endgame. Last week's 100th-episode milestone was indeed shattering, and showed the Emmy-winning (though not for playing Finch) Emerson at his best, as circumstances are now pulling him to the dark side, which should be fascinating. (For more on the episode and its aftermath, read my colleague Marisa Roffman's terrific interviews with the producers and with the fabulous Amy Acker.) Spoilers aplenty from this point forward if you haven't kept up.
Does POI Go Too Over The Top?
Question: I know I often "suspend belief" when I watch some TV shows or I might not enjoy them as much, but the 100th episode of Person of Interest really had me going. I was excited and along for the ride, especially with Root shooting through the roof of the car while holding the steering wheel with her foot—really? but wow!—and yet when all of that shooting was going on, especially that tank-like truck with the massive guns blazing, or all of the men in the street during several exciting (yet "come on") shooting matches, how come we never saw people around or someone calling the cops? Of course they did arrive, and Root made that amazing quick stop before barreling into them, so they could speed away Harold and take Root to the hospital. Don't get me wrong, I loved the show and wonder what they're coming up with for the next three episodes (which I imagine will be even more hair-raising adventures), but even though, don't they bring a "WTH" question to your mind? And are you still loving it as much as I am? — Dorothy
Matt Roush: Totally loving it, even when it's insane, as in those hyper-violent action sequences that would not only have stopped traffic but paralyzed the city in a real world. Which Person of Interest most certainly has little in common with, at least in that regard. The best way to enjoy the show is as the futuristic sci-fi/action hybrid it became in its latter years (the post-Carter, Shaw-Root era). In those rare moments when I try to justify or rationalize the outside world's seeming indifference to all of the carnage, I tell myself that because Samaritan is controlling everything these days, it's also managing the response to these over-the-top shootouts. Root's takedown of the pursuing vehicle may have been her last great badass act, and it was a doozy.
The Root of All Mourning
Question: I've been reading your column since the heyday of Buffy. I've always respected your opinions about shows over the years, many of which I watched just from your recommendation. Person of Interest is a perfect example of this. I'm quite sad to see this great show come to an end. I think my favorite character on current TV is Root and have always enjoyed watching Amy Acker on the screen. Obviously, last week's episode was a punch in the gut for me. I'm curious what your thoughts are on this final season and the changes Finch has gone through. At first I wasn't on board, but as it's gone on I'm really enjoying it, last week notwithstanding. And as a sidenote, I loved the scene a few weeks ago when the actors played the other characters because the machine wasn't working correctly. I had to watch that a few times. (P.S. Long live Knots Landing!) – Kim
Matt Roush: That bit when we saw our heroes speaking in each other's tongues was hilarious—though now, with The Machine taking on Root's voice, there's a bit of a poignant aftertaste. For the most part, I am satisfied with the final season—my only complaint is with the compression necessitated by the shortened episode order—and find Finch fascinating as ever, especially as he toiled to keep The Machine viable and battled his own conscience as he sought to uphold his principles in the face of an escalating war. These last few chapters should be epic. But oh, Root.
---
Too Many Questions, Too Little Time
Question: I love trivia shows (Jeopardy!, The Beast) and have really enjoyed ABC's 500 Questions. First, two positive changes this season: the addition of the speed round helps speed up the process and the addition of Dan Harris is superb (it was cringeworthy to watch Richard Quest last year). However, the issue I have is the number of episodes. If the show is aiming to have a player reach 500 questions, will it ever happen? They only aired five episodes this year, and if they do 100 questions in two hours, then the only way someone will get to 500 questions is if they are the first contestant on the first night. As a viewer, we want to see someone win the big money (as we only watched Who Wants to Be a Millionaire to see if someone, in fact, would became a millionaire). It seems like 500 Questions is made for a long summer run (maybe three nights a week or something). What is the future of 500 Questions (for this summer or even next year)? — Tim in Atlanta
Matt Roush: I've heard nothing yet about 500 Questions returning for another programming stunt—or, preferably, an open-ended run that might allow a contestant like Guy Jordan to keep going. (He was cut off at the end of Season 2 after making it nearly halfway with 241 questions answered. Very frustrating.) I agree that the show made some significant improvements with the speed round and the casting of the exceedingly likable Dan Harris. The pace was much better this time, but as the clock kept ticking on that final night and it was clear that Guy wouldn't get all the way to the end, I'm sure I'm not the only one who thought they might want to rethink the show's title or premise if they can't stay on the air long enough (over two short seasons) to fulfill it.
---
TNT's Animal Magnetism
Question: How did you like Animal Kingdom? I loved the pilot, but I wonder how it will do for TNT as it's much different. — Alex (from Twitter)
Matt Roush: You mean different from the TNT norm, I gather, and that's the point. Like other cable outlets in the process of rebranding and re-establishing their creative bona fides with edgier material (USA and TV Land are in the same transitional mode), TNT clearly sees Animal Kingdom as a new type of signature show, hoping this will do for them what Sons of Anarchy accomplished at FX. I'm very intrigued with the show after watching the first three episodes, and it's definitely darker and more twisted in its psychosexual crime-family dynamics than TNT viewers have been conditioned to expect. (My review will appear in next week's issue of TV Guide Magazine and online to coincide with the June 14 premiere.)
---
Can There Be Too Many Heroes?
Question: I have been a fan of Arrow since Day 1. I really enjoyed it and was more than happy when The Flash made its debut. And then Legends of Tomorrow came along, and I found myself believing that I wanted to watch but kind of dreading the moment when I actually "had" to. But lately I have the same feeling about Arrow and The Flash as well: the feeling of almost having to watch these shows, not because I wanted to, but because I once really liked them. At the same time I find myself enjoying the Netflix/Marvel shows Daredevil and Jessica Jones. I like the fast pace, the no-nonsense attitude of the characters and story lines that seem so much more real and have so much human emotion. So here comes my questions: Am I the only one that feels that way about the CW superhero shows and am I just suffering the effect of superhero overload? Or is there something to what I'm feeling, and aren't the superheroes of The CW shining as bright as they did before? – Anne
Matt Roush: We discussed some issues with The Flash's new direction in last week's column, but in general, I'm not sure either of The CW's signature superhero series has suffered a significant decline in quality. What this sounds more like is a case of too-much-TV fatigue, genre variety. It's also possible that in the wake of binge-watching Netflix's more adult and grounded (and, significantly, shorter-run) Marvel adaptations, you've lost your taste for the CW-style DC shows. That I'd understand, though I can appreciate both for what they are, and as I noted in my Flash comments last week, I wouldn't mind if at least one of these were lighter in tone and less complicated. Which leads to the next question.
---
Anyone for Saturday Night Taped?
Question: Does Saturday Night Live actually need to be, well … live? I'm finding the pre-taped segments the funniest portions of the show, while the live portions are not only unfunny, but are seemingly unrehearsed with the egregious cue-card reading. – Brian
Matt Roush: The uneven quality of Saturday Night Live is hardly new, and while I feel your pain—especially when I actually watch live instead of in a blur of fast-forward day-after replay—I also feel that SNL can't and shouldn't (and won't) entirely abandon the live format. The moments that really work—this season anything involving Larry David dropping by as Bernie Sanders, or when the genuine articles showed up to mock themselves (with one glaring unfunny exception)—can work best because of the spontaneity of live performance, always with the possibility of cast members and guest hosts cracking up on camera, and the ability to be truly topical, not just in the Weekend Update segment. The taped and filmed segments are by nature more polished, and often more inspired, and I'd be OK with a better balance between these segments and the live sketches. (It would help if the show didn't drone on to 90 minutes; tighter would be better, but the show's a cash cow, so that's never going to happen.)
---
Too Much Monkey-ing Around
Question: Your latest Ask Matt column struck a nerve. It's nice to know that I am not alone when I see a favorite show seem to change course. The letter writer was talking about Arrow and then you talked about Orphan Black. I don't watch Arrow but whole heartedly agree with the discussion of Orphan Black. I especially like the idea of a spinoff for the Hendricks family, plus Helena and Felix. The best thing going for this season is the absence of the boy clones. It is like they never happened, except we still have one working with Rachel.
Another show that has spun off course for me is 12 Monkeys. The plot line is getting too dense, as you say. To me, the show is too much like Supernatural now (or the way I remember Supernatural, having stopped watching about six years ago). The dark black eyes that mean Cassie is possessed by The Witness? Yeah, totally Supernatural territory. Now the little boy Sam is off in another world and lost to his father. Yes, it is creepy and scary, but it is not what I want to watch. I liked the time-traveling aspect and I liked the vision of the future that was in Season 1. — Shelley
Matt Roush: I'll admit the second season of 12 Monkeys has gotten by me (a victim of the TV glut). I really enjoyed the first season, even when I wasn't always sure where or when I was and why, and found that the time between seasons made it even harder to re-engage this year, so after an initial and mostly fruitless stab, I've let the episodes pile up. (Maybe if it hadn't launched in the busy spring during the final month of the regular season, when so much else was happening. Not that there's ever an easy time.) I'm not surprised to hear this has gone even further down its various rabbit holes. It didn't seem like the kind of show that was going to ever make it easy to follow. But I do hope to try, just can't say when. All of which does make me think that while I understand the producers' delight in making their shows as dense and weird and ambitious as they desire, this being their particular sandbox, they might keep in mind that not everyone is able to obsess about every show to the same degree, and there could be diminishing returns if endlessly escalating detours take us away from what we enjoyed about the core story in the first place. (Even the overreaching Game of Thrones is suffering from that this season, with seemingly endless teases on way too many fronts.)
---
Lightning Round
Question: I believe Limitless was a CBS production, so who were they "shopping" it to? Why wouldn't they just move it to the streaming site along with Star Trek and the Good Wife spinoff? – Steven
Matt Roush: A matter of timing, and most likely cost. There's a good reason CBS is using a hot property like Star Trek to be the first exclusive show to try to drive new consumers to the All Access site. That's a much better story and strategy than using the site as an elephant's graveyard to rescue shows that would otherwise have been canceled. And it's unclear to me if this business model will work for CBS even with the shows previously announced. (I wouldn't be surprised if the new Trek doesn't eventually migrate to the CBS mothership, or to The CW, depending.)
Question: Some time ago Netflix said they were going to reboot Lost in Space. Have they decided to not go forward with it? – No Name
Matt Roush: I've heard nothing either way since the headline first emerged last November, so would presume it's still in the pipeline. Projects like these can take a while to achieve liftoff, but it still sounds like a proper fit to me.
Question: So sad The Family was canceled. So many people loved this show. Any chance of another network picking it up? ABC needs to give its viewers one more season and finalize the ending for us! – No Name
Matt Roush: I wouldn't count on it. And how irresponsible for the network and the producers to end the first season of such an iffy prospect by dropping yet another bombshell. However, if you liked The Family, BBC America will soon air a five-part series with a similar premise: a kidnapped girl returns 13 years after her abduction to her wrecked family, bringing up all kinds of mysteries. It's titled Thirteen, it premieres June 23, and it's self-contained, so you don't have to worry about being left hanging. And it's good.
Question: Please tell me that someone will pick up The Mysteries of Laura. – Linda
Matt Roush: Wish I could. But right now, I can't.
Question: When is Secrets and Lies Season 2 starting? – Lin
Matt Roush: To end on a positive note (for fans), ABC has scheduled this for the fall, to join the Sunday lineup between Once Upon a Time and Quantico. No air date yet, but most likely late September.
Finally, an update from last week: In response to one of the questions about life after Castle, several readers have helpfully pointed out that at least two more novels, High Heat and Heat Storm, written by the eponymous Richard Castle, will be published in the next year. (They didn't turn up on a search of future titles on Amazon or the publishing site, but look again this fall.)
That's all for now. Thanks for reading. We'll pick up the conversation again soon, but I can't do this without your participation, so please keep sending questions and comments about TV to [email protected] or shoot me a line on Twitter (@TVGMMattRoush). Or submit your question via the handy form below: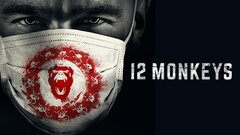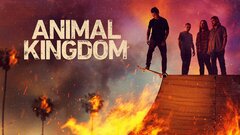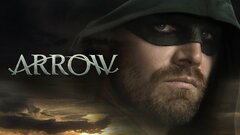 Arrow
where to stream