A Student-Created 'Game of Thrones' Algorithm Found Jon Snow's Death to be a Statistical Shocker
Students at the Technical University of Munich created a project, titled A Son of Ice and Data, to establish the likelihood of death of Game of Thrones characters. Among the findings: Tommen Baratheon has a 97% likelihood of death, Daenerys Targaryen has a 95% likelihood of death and Jon Snow has just an 11% likelihood of dying on the show. PLUS: The Freedom Of Information Act request on President Obama's advanced screeners is being evaluated, Game of Thrones creators "spent good money" to make sure Jon Snow looked dead, inside the time-consuming White Walker-making process, and "Ramsay" and "Reek" shared a kiss during a visit to Jimmy Kimmel with "Roose Bolton."
According to TMZ, Live with Kelly and Michael staffers fear the surprising nature of Strahan's exit means that Disney no longer cares about their timeslot.
Actor Todd Grinnell will take on the building superintendent role made famous by Pat Harrington Jr.
Stewart and co-star Adrian Scarborough both wore drag at an Emmy for Your Consideration event for his Starz series.
CBS is reviving the iconic series that would marry television and the video game experience, allowing viewers to "step in and become a part of the story."
Watch Trevor Noah play "Ken Carson."
Uncle Buck debuts June 14 and Bachelor in Paradise returns Aug. 8, but what happened to Secrets and Lies?
Will Stana Katic's exit lead to viewers fleeing Castle? PLUS: Katic tweets thanks to Castle fans for their support.
"Even the men dressed like Mariah," an insider tells Page Six. "But Mariah went as her alter-ego, Bianca, and sported a jet-black wig."
All four seasons of the Bob Odenkirk/David Cross comedy series will be available for streaming starting on May 1.
Dunaway will discuss the film that won her the best actress Oscar at the TCM Classic Film Festival. The interview will be shown on TCM later this year.
"They told me before I got the script, but I had a really hard time accepting it."
Swift tells Vogue she wishes she wrote the Friends theme song.
After numerous shows featuring the "pampered scions of China's elite," China has banned rich kids from going on reality TV so as not to embarrass their parents.
Says exec producer Dan Goor: "It's always very difficult to come up with a season-ending twist or cliffhanger, obviously, and we wanted to do something that we'd never done before." PLUS: What a satisfying finale.
The History channel remake of the classic '70s miniseries stars Malachi Kirby as Kunta Kinte, plus Forest Whitaker, Anika Noni Rose, Erica Tazel and Jonathan Rhys Meyers.
Kimmy Gibler's daughter's best friend will become a series regular in Season 2.
JoJo Fletcher's tagline: "From Ben to 26 new men."
The successful recording artist's new song is titled, "How Many F*cks?"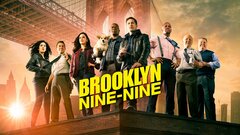 Powered by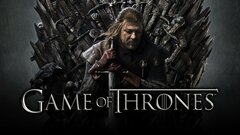 Powered by