'Bones': Hodgins Gets Cranky at Work (VIDEO)
Bones' Hodgins (TJ Thyne) is still adjusting to his new way of life.
Though Hodgins opted to keep his negative prognosis about potentially walking again quiet in the midseason premiere, he did get one win: he was allowed back to work.
RELATED: Booth and Brennan Debate Hodgins' Recovery Potential in Bones' Return (VIDEO)
However, as he attempts to adjust to the limitations posed by working from his wheelchair, Hodgins is a bit crankier than he has been in years. In an exclusive clip from this week's episode, "The Murder of the Meninist," Hodgins has some difficulty examining evidence, and takes it out on the team…specifically his wife/colleague, Angela (Michaela Conlin).
Bones, Thursdays, 8/7c, Fox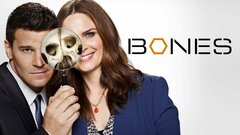 Bones
where to stream
Powered by