'The Catch': Alice and Christopher Set Up a Meeting (VIDEO)
Alice (Mireille Enos) and Christopher's (Peter Krause) game of cat-and-mouse takes a new twist in this week's episode of The Catch.
In an exclusive scene from "The Princess and the I.P. ," Christopher calls Alice and offers her a deal: he'll answer all her questions if she agrees to stay away—a move he claims he's making to keep her safe. Alice, reluctantly, agrees to his terms, and the duo set a date for their reunion.
RELATED: The Catch Adds More Twists and Turns to the Shondaland Lineup
Check out the full exchange below!
The Catch, Thursdays, 10/9c, ABC.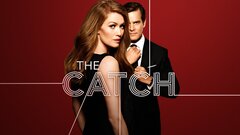 Powered by