Worth Watching: A Happier 'Doctor?' 'New Pope' Ascends, a 'Son' Under Scrutiny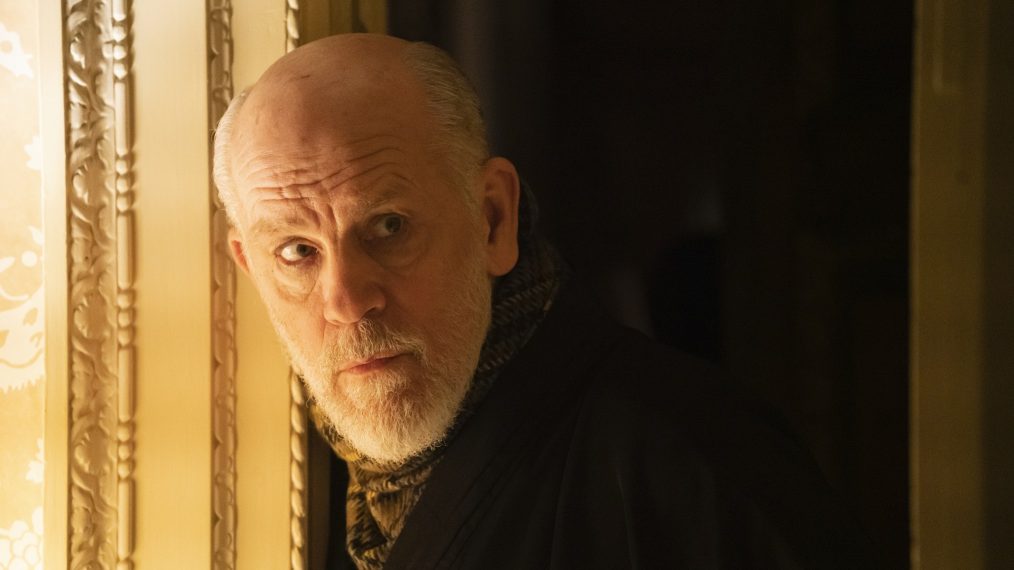 A selective critical checklist of notable Monday TV:
The Good Doctor (10/9c, ABC): Was that an actual smile on Doctor Sean's (Freddie Highmore) after finally making it through an entire lovemaking session with pathologist Carly (Jasika Nicole)? It appears so, because we're told their relationship "reaches a new level of intimacy" in this week's episode. Good for them, but not so much for Dr. Resnick (Fiona Gubelmann), who like fellow doc Claire has mommy issues. Morgan's is played by Annette O'Toole (Smallville), who visits Dr. Glassman (Richard Schiff) for a third opinion on her condition, bringing up emotional baggage with her daughter (who's hiding her own diagnosis of rheumatoid arthritis from most of her colleagues).
See Also
From 'ER' to 'New Amsterdam,' we're breaking down their accuracy.
The New Pope (9/8c, HBO): Among things I didn't see coming: a running gag involving Meghan Markle as fashion maven Sir John Brannox (John Malkovich) mulls over the offer, and finally accepts the call, to become the next Pope. (There's also a fun meta joke about Malkovich himself.) But first, there are some family issues to deal with, revealing an uncommonly fierce side to the church's new hope. And then it's off to the Vatican, where the new John Paul III delivers a message of love and tenderness, somewhat clouded by entreaties from disgruntled nuns. What a strangely compelling show this is.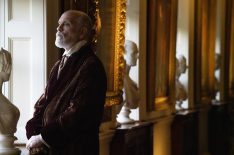 See Also
The follow-up to 2017's hit 'The Young Pope' debuts Monday, January 13.
Prodigal Son (9/8c, Fox): After his traumatic kidnapping and attack on his family, during which Malcolm (Tom Payne) learned that his serial-killer father (Michael Sheen) had once considered killing him, it's little wonder the police profiler is so damaged that (in his mother's words) he "sleeps in chains, subsists on sparkling water and licorice, and can barely take care of a parakeet." Jumping forward several weeks, Malcolm is back at work, defying everyone's advice, and following an apparent meltdown in the office, he suffers through an interrogation from a police psychologist (Scott Shepherd) who evaluates whether he's still fit for duty. You like wild twists? You'll love this episode.
See Also
Ted Danson, Tiffany Haddish, Drew Brees and more A-listers appear as participants. Plus, find out what else is in store!
Inside Monday TV: PBS's enduring Antiques Roadshow (8/7c, check local listings at pbs.org) makes its way to North Dakota, where the biggest find of the season is appraised, worth upwards of a half-million dollars… With the Super Bowl hype in high gear all week, National Geographic's Brain Games (9/8c) welcomes New Orleans' NFL star Drew Brees to participate in challenges including a game called Draft Day, which tests the brain's ability to act quickly and be flexible… CNBC explores the peculiar rise and fall of Fugitive CEO: The Carlos Ghosn Story (10/9c), about the auto executive who after being charged with financial crimes by Japanese authorities pulled off an escape and fled by private jet to his Lebanon homeland.