'Interrogation' EP Says You Should 'Question Everything' in the Crime Series
Who killed California housewife Mary Fisher in 1983? With blood on his hands (literally) and a long history of trouble, Mary's 17-year-old drug addict son Eric (Kyle Gallner) seems to be the obvious culprit in Interrogation.
At least, that's what Los Angeles detective David Russell (Peter Sarsgaard, near right, with Gallner) believes at the outset of this complex drama, which is based on transcripts from a real homicide investigation. A jury believes that too and convicts the wayward teen of killing Mary (Joanna Going).
See Also
Get the premiere date for the unique CBS All Access series, also featuring Kyle Gallner, David Strathairn, and Vincent D'Onofrio.
Eric continues to profess his innocence, and two decades later, another detective (Vincent D'Onofrio) is assigned to look into the case after new information arises that Russell may have fudged some evidence. Time jumps take viewers to the days before and after the crime's occurrence and the early 2000s. "We were really all over the map. There would be days I'd be 17, 40 and then 17 again," notes Gallner, who wore makeup to play the various ages.
The show's biggest twist may be the format itself. Aside from the premiere and the finale (which should be watched first and last), the remaining eight episodes can be seen in any order. It's a nod to how detectives research cold cases. "Imagine you have a box of documents, photographs, stories, reports, and you're trying to tell a story that branches out into several different avenues," coproducer Johanna Factor says. "We built a narrative based on each key figure [in the story]."
Those figures have their own agendas, so don't trust everything they say. "Most of our characters, if not all, lie in the show," says executive producer John Mankiewicz. "You should question everything!"
Interrogation, Series Premiere, Thursday, February 6, CBS All Access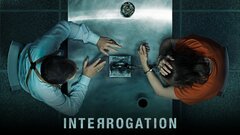 Powered by