Zach Appelman on His 'Fitting' Farewell to 'Sleepy Hollow'
Joe Corbin's (Zach Appelman) storyline has come to an end on Sleepy Hollow—at least for now.
In the penultimate episode of Season 3, Joe was turned back into his Wendigo state by The Hidden One (Peter Mensah)…and Jenny (Lyndie Greenwood) was forced to shoot her boyfriend.
But in the Sleepy Hollow world, rarely does dead equal totally gone. Sure enough, Joe popped up in the season finale in the afterlife, as August Corbin (Clancy) was reuniting with his former partner, Abbie (Nicole Beharie). After their talk, August went over to his son, and the duo warmly reunited.
We spoke with Appelman about his double-goodbye to the show, potentially returning in Season 4, and more.
Fans seemed to be truly upset and shocked by Joe's death in "Delaware." What has been the reaction you've gotten since the episode aired?
On the one hand, I feel for them, and I'm sad that they're sad, and I'm sad about it, too. But it's been really wonderful in terms of a lot of fans on social media have reached out since [the penultimate] episode to say how much they've enjoyed this character over this season and last season. A lot of them have been thanking me for the work I did. So, that was really, really nice to see: the characters meant a lot to the fans, and clearly he had an impact on those viewers. As an actor, that's the best thing you can hope for.
Did you watch the episode live?
I watched it live, because I hadn't really gotten to see it; it was sad to watch. But I thought it was a really exciting episode, and it launched into the finale with a lot of momentum.
But I thought it was a cool episode. I loved the crossing the Delaware stuff. I thought that was really, really beautifully shot. Nicole and Tom on the boat was Sleepy Hollow at its best right there.
RELATED: Sleepy Hollow boss talks Joe's death, the Papa Mills reveal, and more
What was it like shooting your death scene with Lyndie in the penultimate episode?
That was tough, just to be honest. That was not a fun day for either of us. On a technical level, it was really, really cold, and really early in the morning. I was basically naked, lying in a ditch in the forest. (Laughs) So physically, it was not the nicest thing. But [Lyndie] and I were also really, really sad about the situation, and about Joe getting killed. She and I have enjoyed our partnership both onscreen and off-screen, working together, so much this season. So both of us, having our last day of work together—as far as we knew—was really a tough one. But we were both happy about the way it turned out, I think.
Last day on set with the best co-star a guy could ask for. Gonna miss this one. #bts #SleepyHollow @LyndieGreenwood pic.twitter.com/YwuQmpcNtv

— Zach Appelman (@ZachAppelman) April 2, 2016
Did you know when you were filming Joe's death that you would be back for the finale?
We usually get the scripts an episode in advance, so when we were shooting Episode 17, we had already seen the script for 18. I knew I would have one more day of work, to be there with Clancy. Which I was really, really excited about. I thought having that as Joe's final moment was really, really fitting. His journey in the show has been very much him coming to terms with his father. That was how he entered the series, and in a way, it's how he's exiting. So, I was really thankful they put that scene in there.
RELATED: Sleepy Hollow boss talks the Season 3 finale's big twist
What was it like being a part of that afterlife sequence and filming, however briefly, with Clancy?
It felt very fitting. I was really sad about it being my last day of work, so already that day was also feeling pretty bittersweet. I think that was also the last scene of the episode Nicole filmed, when she was with him. So for both of us, it was our last day of work. So for both of us—I don't want to speak for her—[but] Clancy and August Corbin were our entryway into the story. I think there was something that felt so right about book-ending the end.
It was nice. Clancy and I had met once last season when I was doing my episode in Season 2. He had one scene in that episode which was a flashback scene. Even though we didn't work together, we overlapped on set, shook hands and chatted for a bit. But it was nice. He and I got to chat a bunch on set. He's such a nice guy, he's had such an amazing career, so it was good to get to pick his brain.
Acting-wise, it was a very easy scene to do. For myself as a character and an actor, I built up so much emotion in terms of Joe's relationship with his father, all the stuff we've been working on. It was really easy for him to tap me on the shoulder, and turn around and see him. There wasn't a lot of thinking I had to put into what that means. It was, "Hey, you get to see your dad again. And I think you have some stories to swap." It was a gift for Joe and for August to have that moment.
I think these 2 have some catching up to do. :) #reunited #SleepyHollow @SleepyHollowFOX pic.twitter.com/vRCVtNSqIV

— Zach Appelman (@ZachAppelman) April 9, 2016
What conversations have you had about potentially coming back if the show gets renewed for a Season 4?
I haven't had any specific conversations yet. When Clifton broke the news to me that Joe was dying, he said that with the caveat that in Sleepy Hollow, anything can happen down the road. As far as I know, there aren't any concrete plans for that. But if next season, the writers came up with a way for Joe, in some way, shape or form, or spirit, to come back in to visit, that would be wonderful. I think the fans would like that, and I would love to. But it is Sleepy Hollow, so certainly anything could happen. They have the freedom to do that, which certainly other shows, which are not genre shows, don't. But as of right now, there aren't concrete plans for it.
Given the various supernatural things you saw during your time on the show, is there a particular return form you'd like to be?
I don't know! (Laughs) It's true; it depends on so many things. I think the main reason, in my mind, for Joe to come back would be Jenny. Maybe he's ghost-haunting her trailer or something. (Laughs) I think whatever would be pretty emotionally charged, if he's coming back to check in on her somehow. But she unfortunately cremated his body, so I was a little, "I hope he was really dead!"
Looking back at your time on the show, what meant the most to you? And what are you going to take from this experience?
As an actor, it was my first time being a series regular on a show. It was my first time being in a situation where I was working on-camera every single day for an extended period of time. My background, so far, has primarily been on stage, so this is a really wonderful opportunity for me to learn a lot about working on camera. That was an amazing gift, this early in my career.
In terms of the actual experience of doing it, it was the people I got to work with. Tom and Nicole, Lyndie, Jessica were the people I primarily spent my time with. They're just a wonderful group of talented actors. It was such a joy. When you're working on a genre show that can be so out there, I always end up getting grounded by the characters. And the one thing that Sleepy Hollow does so well is they have these core characters, who are really interesting, so complex. Getting to be a part of that was really special.
And working with Lyndie, side-by-side, was one of the best parts. She's somebody who is now a very dear friend of mine, and will be a dear friend of mine for life. To come out of a job with a co-star like that is a rare gift.
Is there anything in particular you wish you had the chance to do on the show?
One of the things that did make me sad that he was [going to be] killed was that there was still lots of stuff I wanted him to do on the show, especially exploring his relationship with Crane. That's something the fans were wanting to see more of, and something Tom and I were wanting to see more of, too. And I felt like he and Jenny finally got to a really solid place in their relationship, where they were really trusting each other, and really ready to have that relationship they were fighting for all season. I would have loved to have seen where that led down the road. And there were more demons to hunt, too.
Is there anything you want to say to the Sleepy Hollow fans?
It's been such a pleasure. I'm so glad they've enjoyed the work. For me, it's been such a joy to step into this world. And I also know that on a genre show, fans are very, very protective of the story, so whenever you're coming in as a new character, you hope you can fit into that world and that universe the way the fans see it. I'm really pleased they felt Joe belonged there, and he was able to be a part of the Team Witness family. The people who have reached out on social media have been really kind and it's been really nice to know it meant something to them; it meant a lot to me.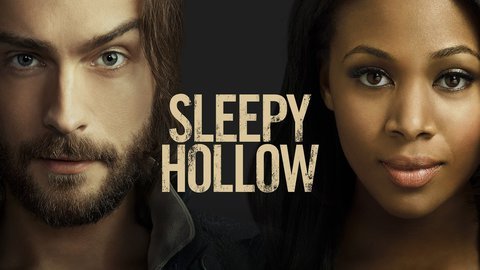 Powered by