'Walk the Prank's Creators on Why Their Show is Wish Fulfillment, Plus an Elaborate Science Fair Prank (VIDEO)
Kids play the darndest jokes in Walk the Prank, Disney XD's new comedy series that combines a scripted sitcom with hidden-camera tricks for maximum laughs.
Created by Adam Small (Mad TV) and Trevor Moore (Whitest Kids U Know), Walk the Prank stars Cody Veith (Nicky, Ricky, Dicky & Dawn), Bryce Gheisar (A Dog's Purpose), Jillian Shea Spaeder (Theatre and Me's the Bully), and Brandon Severs (The Neighbors) as four average middle schoolers with above-average practical joking skills. The kids run their own hidden-camera web series with the same title where they pull the wool over adults' unsuspecting eyes.
"This show is wish fulfillment," Small says. "It's kids getting over on adults. Our kids never prank kids, it's always our four mischief makers plotting and having fun with adults. Having done another show with hidden camera elements, these are by far the most ambitious pranks I've done when considering special effects, stunts, etc. After shooting a few of these pranks, it dawned on us that we could never do this on an adult hidden-camera show. It's the innocence of the kids that pulls adults into the pranks. This show allows us to turn cartoons into real life."
RELATED: Disney XD Mashes Up Comedy and Hidden-Camera Shenanigans
And Small isn't kidding when he says the pranks are cartoonish, and ambitious. "We convinced someone that our new hi-tech, 3D screen brings what they're watching to life. Then we sent a 12 foot T-Rex through the screen and into the living room." One of Moore's favorites? "We managed to convince someone that they uncovered a buried treasure in Encino and that, by unearthing the treasure, they were unleashing a curse that ultimately led to pirate zombies chasing them," he reveals.
If these are starting to sound a little crazy, that's because they absolutely are. "Disney's allowed us to pull off complicated hidden-camera pranks," Moore says. "Anything we can think of, we can do. We can think of a meteor destroying a house, have a mark discover the wreckage and then have them think that they're in the middle of an alien invasion. We can think of it and then we can actually pull it off. That prank worked!"
Check out the exclusive clip below of the beginnings of a wild science fair prank. Walk the Prank will have a special sneak preview on Friday—appropriately on April Fool's Day—on Disney XD at 6/5c before its official series premiere on Wednesday, April 6 at 8:30/7:30c.
Walk the Prank premieres Wednesday, April 6 at 8:30/7:30c on Disney XD.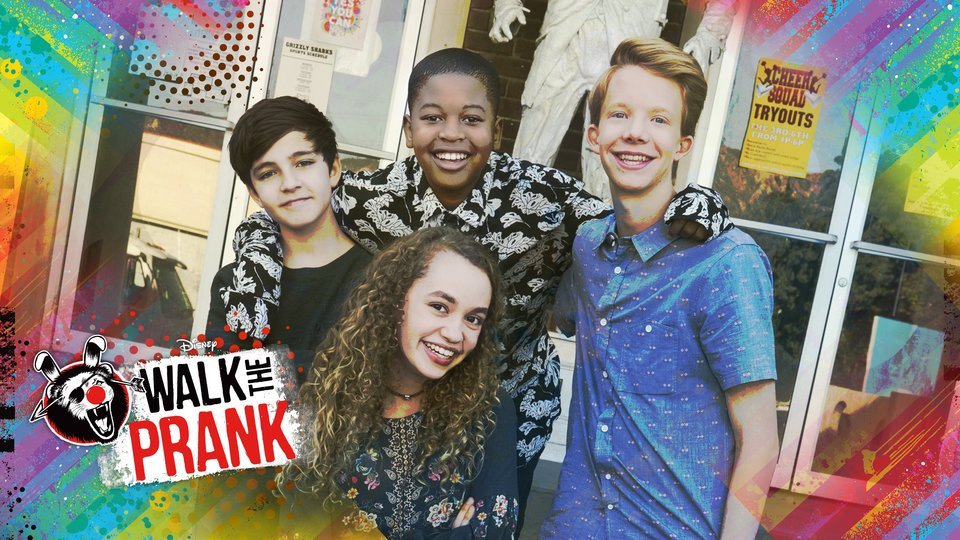 Powered by