Worth Watching: 'Unbelievable,' 'Undone,' Remembering Raul Julia
A selective critical checklist of notable Friday TV:
Unbelievable (streaming on Netflix): As gripping as a page-turner but also incredibly moving, this eight-part limited series, based on Pulitzer Prize-winning journalism, stars the remarkable Kaitlyn Dever (Last Man Standing, Booksmart) as a teenager ostracized as a "rape liar" after a 2008 sexual assault in a Seattle suburb. In a separate but connected narrative three years later, two dedicated Colorado detectives (Merrit Wever, Toni Collette, both excellent) pick up the trail of a serial rapist who's very good at covering his tracks. The best crime dramas find an emotional core within the procedural details, and Unbelievable achieves this balance better than most.
More new Netflix offerings include a seventh cycle of the comedy The Ranch, in which Colt (Ashton Kutcher) hopes to reconcile with Abby (Elisha Cuthbert), Luke (Dax Shepard) seeks forgiveness from the family, and Beau (Sam Elliott) deals with aging while asking Joanne (Kathy Baker) to move in with him… Chelsea Handler returns to Netflix with the docu-special Hello, Privilege. It's Me, Chelsea, examining the cultural implications of white privilege, including on her own career. And a foodie alert: While new episodes of the seventh season of The Great British Baking Show continue rolling out (weekly instead of the usual binge), the second season of The Chef Show premieres, with chef Roy Choi and actor/director Jon Favreau celebrating the flavors of many different cultures.
Undone (Amazon Prime Video): This fascinating adult animated fantasy is anything but a cartoon. Told through rotoscope animation, in which live-action actors are traced against painted backgrounds to hypnotic effect, Undone is somehow both surreal and hyper-real in its depiction of Alma (the terrific Rosa Salazar), a bored-to-death millennial whose temporal reality begins to shred after a car wreck. When she begins having visions of and conversations with her long-dead scientist dad (Bob Odenkirk), who takes credit for the accident, Alma has to decide what's really happening: Is he actually training her to time-travel so she can solve and maybe prevent his murder? Or is she losing her mind? Whatever's behind her trippy journey, it's worth taking.
Raul Julia: The World's a Stage (9/8c, PBS, check local listings at pbs.org): American Masters and Latino Public Broadcasting's Voces collaborate for this overdue biographical portrait of the dynamic and charismatic actor/singer from Puerto Rico. Despite dying young (at age 54 in 1994), he influenced a generation of diverse actors, including John Leguizamo, Jimmy Smits and Andy Garcia, all interviewed for the special, along with such peers as Anjelica Huston, Edward James Olmos, Rita Moreno, James Earl Jones, Sonia Braga, Ruben Blades and Esai Morales. Career highlights included breakthrough roles with Joseph Papp's Public Theater and movies including Kiss of the Spider Woman, Romero and The Addams Family.
Inside Friday TV: Delayed a day because of the Democratic debate, ABC's Reef Break (9/8c) airs its season finale, with Cat (Poppy Montgomery) on the run as she tries to clear her name… Showtime enters the true-crime arena with the five-part Murder in the Bayou (9/8c), in which investigative journalist Ethan Brown finds disturbing connections in the unsolved murders of eight women in rural Louisiana… Time has finally caught up to the visionary 1970s sci-fi series Space: 1999, whose story began on Sept. 13, 1999, when an explosion blasted the Moon out of Earth's orbit, sending moon-base inhabitants (including Martin Landau and Barbara Bain) into a cosmic adventure. Shout! Factory TV is streaming episodes of the series in a two-day "Breakaway Day" marathon.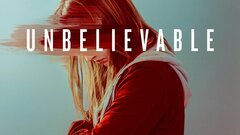 Powered by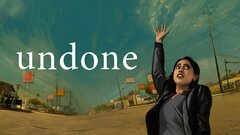 Undone
where to stream
Powered by