'Fresh Off the Boat' Is Doing a 'Melrose Place'-Themed Episode With Courtney Thorne-Smith Titled Jessica's Place, the April 5 episode will revolve around the Huang family matriarch's obsession with the Fox primetime soap. How former Melrose Place star Thorne-Smith will figure in the storylines has yet to be revealed.
Dick Wolf's two TV universes are colliding: From 1990 to 2013, Toussaint played the role of defense attorney Shambala Green in seven episodes of Law & Order. Now her L&O character will be part of the Chicago Justice backdoor pilot.
The "semi-live" New Orleans-set Tyler Perry musical on Jesus crucifixion was down double digits from Grease Live in January. PLUS: The Passion felt at times more like a concert than a play, it was the ultimate experiment in turning religion into entertainment, it was beautifully sung and awkwardly assembled, and there were some inescapably campy production choices.
Comic Quincy Jones, who's terminally ill with Stage 4 mesothelioma cancer, had raised about $50,000 on Kickstarter to fund his standup special. Both HBO and Ellen fall under the same Time Warner umbrella.
The two talked extensively about surveillance after Snowden joked in a tweet that The Wire is "helping the terrorists. David Simon wanted for questioning." Their conversation was sparked by a story about how the Paris terrorists communicated.
The president taped his bit with Cuban comedian Panfilo prior to his arrival in Cuba on Sunday.
Check out photos from Season 2.
Watch the Sesame Street star communicate with Siri.
Watch a nearly two-minute preview of Season 5.
"I'm not sure exactly when," creator Lizzy Weiss tweeted. "BUT WAIT FOR US."
The Rocky alum will play the state's attorney of Cook County on the Dick Wolf backdoor pilot.
Here's the most revealing look at the film based on former President Lyndon B. Johnson.
Joan Rivers: Exit Laughing will premiere on April 1 on New York's PBS WNET Thirteen.
Last night's episode felt like two or three different script ideas wedged together. PLUS: The Walking Dead is having the same problem The 100 is having, and this week's casualty speaks.
The 1967 Grumman Widgeon used on the iconic TV series will be on the auction block next month.
The Game of Thrones star, who's expecting her first child with Guy Pearce, tweeted: "Ok. I'm ready for your shadowbaby jokes." PLUS: Introducing GOT chocolate eggs.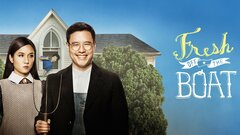 Powered by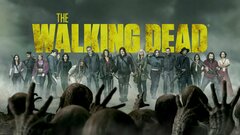 Powered by