Quiz: Which 'Orphan Black' LEDA Clone Are You?
Alright Clone Club, haven't you always wondered who your soul seestra is? Well, here's your chance!
While we anxiously wait for Season 4 of the BBC America sci-fi thriller to kick off on Thursday, April 14, we thought it'd be a good time to figure out if you're more of a Sarah, Helena, Cosima or another clone.
MORE QUIZZES: Test Your Knowledge on Popular TV Shows
Answer the 10 questions below and see which of the LEDA clones most closely resembles your own personality.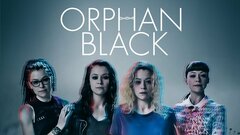 Powered by