'Scandal': Olivia Learned More About Jake's New Love (Plus 3 Other Powerful Moments)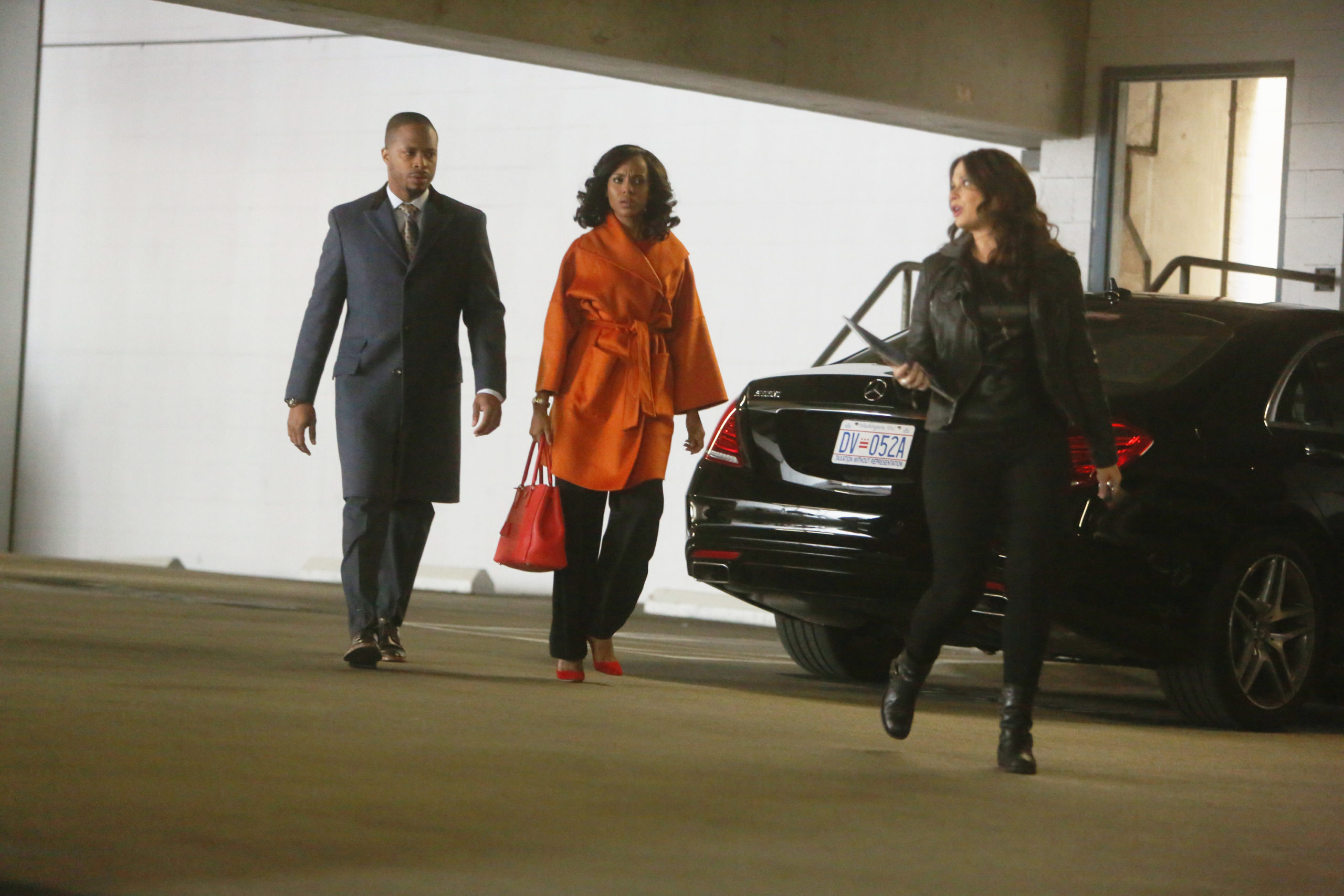 Spoiler alert! This post contains spoilers for Scandal's "I See You."
Scandal has found its Donald Trump.
"If you think the debates you've seen in the real world are fun…" Kerry Washington (Olivia) teased during Scandal's PaleyFest panel on Tuesday. Here's what else we learned about Thursday night's episode, "I See You" from the panel.
Mellie Gained a New Campaign Foe
The latest ep marked the return of lobbyist Hollis Doyle (Gregg Henry)—who had been off-screen since Season 3—under the guise of throwing money behind one of the Republican candidates. (Hollis was also a key member of the group that helped rig Fitz's win for his first presidential term.)
But after a tipsy Mellie (Bellamy Young) spilled her plans on how she was officially declaring her presidential run (and the focus of her campaign platform), Hollis used that information to launch his own bid for office. And given Hollis' backstory (rich; big personality; married multiple times; never held office but interested in politics), there is a noticeable parallel to Trump, the current Republican frontrunner.
With the addition of Hollis to the political race, some of the on-screen debates mimicked real life a little too much. "We did have some moments where I'd run back to the writers' room the next day, and go, 'There's some dialogue we need to cross out, because it's kind of already happened,'" Scandal executive producer Shonda Rhimes acknowledged.
Olivia Learned Jake's Engagement Might Not Be Real
As Hollis stands to possibly shake up the election, Olivia's own world was shaken again: right after she conceded that Jake's (Scott Foley) engagement could be legit, she realized the move he pulled to meet Vanessa (Joelle Carter) was Jake's go-to move to draw the interest of his targets. "Every guy's got a move," Foley also joked at the panel.
Olivia took drastic steps to find out what was going on with Jake—like bugging Vanessa's apartment ("Is it stalking if you have a good reason for it?" Washington wondered.)—so the fact that she was right meant a lot to the actress. "That reveal at the end means her hunch is right; there's something deeper to uncover. I don't think she knows what it is yet, but thank God she listened to her gut."
Abby Made a Political Power Play
Abby (Darby Stanchfield) also listened to her gut when she decided to tell Fitz (Tony Goldwyn) that Cyrus (Jeff Perry) was secretly working on another campaign…and that Fitz should fire Cyrus and hire Abby as his replacement.
"What was interesting about that monologue is, we watched Abby struggle so many times with being a woman in the business she's in, in the political world she's in; she's talked about it a lot," Rhimes said. "This [speech] was about she's watched everybody, and she knows what it means to grab for power and get it. She's never done that before, but you can tell she wants to, and she's afraid of it. There are so many people who are afraid to go after what they want. She knows the cost of going after what she wants; in this town, in our version of Washington, you lose yourself."
Filming the sequence was difficult for Stanchfield, who worried about how to play this new turn for Abby. "I called our producing director Tom Verica and burst into tears, and I was like, 'I think I know what it is, but I'm not sure,'" she recalled. "It felt like I knew Abby so well up to this point, and I knew Abby's moral compass, and I felt like I was going to swim for the first time ever, and I was getting pushed in the deep end, and I didn't know how to swim…when we were filming it, it was really unfamiliar, and I wasn't sure what it was going to look like or sound like coming out of my mouth. Which was kind of perfect, because Abby didn't really know; she's grappling with 'Is this what I really want?'"
And though Cyrus was finally shown the door, "In a way, I think Cyrus is getting a bit of what he wants," Perry teased.
Huck Found His Good Side
Elsewhere, Huck (Guillermo Díaz) kidnapped Kim's (Jasika Nicole) new boyfriend, because he thought the man was actually out to hurt his family. When he realized he was wrong, Huck decided to let his family go, again. "I don't know. I think it's very big of Huck, and kind of interesting that he's grown as a character, as a person, that he's able to say, 'I'm going to let them go for their good,'" Díaz said. "I think, in a way, Huck has grown and is really trying to become a better man. But who knows?"
Scandal airs Thursdays at 9/8c on ABC.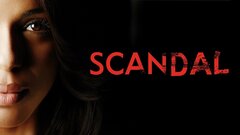 Scandal
where to stream
Powered by