How 'TV Guide Magazine' Welcomed the Birth of 'NCIS'
Everything has a beginning. NCIS, however, doesn't seem to have an end. (CBS just renewed the series for seasons 14 and 15.) But the show wasn't always TV's top dog.
When the network announced it was spinning JAG into a military crime series, insiders called it "the JAG-off. When NCIS debuted, the media turned up their noses, except for TV Guide Magazine, who dug it, and we have the proof.
Check out TV Guide Magazine's original 2003 listings for the April JAG episode that introduced most of the NCIS characters (see an original scene above) for the show's September premiere. Note the line: "has a great chance of going the distance."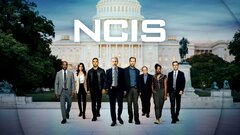 NCIS
where to stream
Powered by