'My Little Pony' Takes a Cue From 'Game of Thrones' (VIDEO)
What do you get when you combine ponies with thronies? A parody mashup that heralds My Little Pony's season six return!
The new season of My Little Pony: Friendship Is Magic sees Princess Twilight Sparkle and the Mane 6 heading to the Crystal Empire for the "crystalling" of new baby Flurry Heart.
But to make sure they don't get lost, the ponies got tips on mapping their kingdom from HBO's fantasy series. The animated map, which mimics the one for Westeros, shows the rise of the Crystal Empire alongside the more familiar lands of Equestria, Manehattan and Cloudsdale.
Watch the pony parody below to see the special My Little Pony/Game of Thrones map. Then tune into the special one hour season premiere on Saturday, March 26 at 11am/10c on Discovery Family.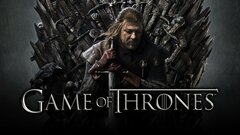 Powered by