Brytni Sarpy on Heating Up Daytime in 'Y&R' & Nighttime in 'Haves and the Have Nots'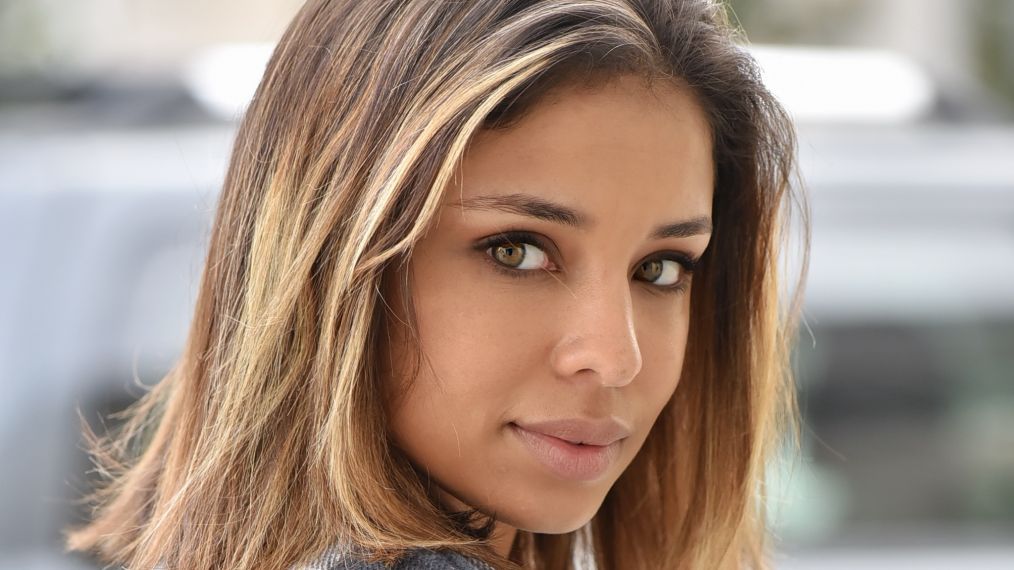 It has been a busy few months for Brytni Sarpy as she said goodbye to General Hospital and Port Charles, and hello to The Young and the Restless world of Genoa City in a matter of days. After four years of playing Valerie Spencer in a recurring role on GH, she signed on for the contracted part of Elena Dawson on Y&R.
If soap jumping wasn't enough, the busy California native can also soon be seen on the current season of Tyler Perry's The Haves and the Have Nots. With these projects, along with her Lays potato chips spot, chances are you're going to be seeing a lot more of Sarpy going forward. Here, the actress takes a breath to catch us up on everything.
It has been a whirlwind for you going from one soap to another. What has this experience been like for you? What kind of feedback have you gotten?
Brytni Sarpy: Whirlwind is a great word for it. I didn't think it would be as much of a deal as I think it was. The fans have seemed to embrace that change really, really well…It's just opportunities, a change of pace for me. It's like when you are trying on a new shoe and seeing if it fits.
How would you compare the atmospheres of each set?
They are very similar and very different. They run the same way. My transition was pretty seamless. I knew what would go on and the timing of everything. I was aware how the soap world works, but it was also different with new faces. CBS has this huge lot and Prospect Studios where I did General Hospital, it was a bit smaller and little more intimate. All-in-all, both places have a lot of people I love and care about.
When you look at the character you played in Valerie and the one you play now in Elena, each is very empowering in different ways. They have come from admirable professions in police officer and doctor. What is it like for you to be able to play these parts during this women empowerment movement?
Thank you for recognizing that. It's really cool to be this strong female character in both those roles. They have pretty good characteristics, even outside of soaps. It's nice to play such fierce, strong women in 2019.
How would you compare Valerie to Elena?
I think Valerie was a little greener and a lot less mature. She was a younger character. Valerie went through her traumas on the show whereas Elena has already developed from her traumas and is a little more seasoned. I'd say a little more mature. Her moves are a little more measured as opposed to Valerie, who we got to see work through her trials and tribulations.
What are your thoughts in GH deciding to recast Valerie with Paulina Bugembe? Does it create a sense of finality about your exit and not being able to go back one day?
In a way. I asked about it before there was a recast. I definitely said I would be bummed about it. When I did hear about it, I was bummed. Valerie is very personal and someone I embodied for four years. There is the personal aspect for me, but life goes on. I actually ran into the new Valerie at the Emmy party and wished her my best. She was more than welcome to give me a call and reach out if she wants.
Do you have any tips for her?
Just remember the solid facts about Valerie. She is fierce and tough and wears her heart on her sleeve. I want her to remember that Valerie is incredibly compassionate. That's why she became a police officer and is taking care of her mother all that time. It allowed her to lead with her heart.
From the Y&R scripts you've been given, what can fans expect from what is going on with Elena and Devon?
I think they are in the beginnings of something. You can expect to see where their roller coaster goes.
On top of all this, you are also working the night shift with The Haves and the Have Nots. What was it like to work with Tyler Perry and an established diverse cast?
It's great. It was such a wonderful experience shooting with Tyler. I got to go to Atlanta and see the studio he built. It's huge. I was really impressed with what he was able to accomplish. I was fortunate enough to work with him hands-on. He directs every episode of the show. I give them all so much credit because their work ethic is incredible.
Soap world everyone knows is pretty fast. We immediately handle 30-50 scenes a day. The Haves and the Have Nots do around 90 a day, and Tyler is there for every scene he directs. It's really impressive the work that is done by the actors there, especially seven seasons in.
What can you tell us about your role and when we might see her?
I'm coming in this season for sure. There is not much sure I can say about my role, but it will be interesting to see who she interacts with.
Is it going to be early on in the season or the middle?
More towards the middle.
Did you see this opportunity as another way to challenge yourself?
There is a level of preparedness. I booked the role one day and was on a flight to Atlanta two days later. I had to essentially get seven episodes under my belt within a day-and-a-half. I shot those seven episodes in two shoot days. It's about preparedness to be able to do the work.
How do you keep yourself centered?
There was some space thankfully between projects. I shot The Haves and Have Nots this past September. Other than that, I juggle where I can. I try not to add too many balls to my juggling. That's what she said [laughs]. However, it works. I'm a pretty hard worker. Sometimes I take on more than I should, but there is still a balance I try to find.
What are your goals moving forward?
I really do enjoy features. I like the idea of completing a story and having a beginning, middle and end for a character. I would love to also pop into a limited series at some point and in the same way do an arc, but in a longer setting. I like the quality and the amount of time put into a limited series. Outside of that, other endeavors I will tap into directing. That's what I have down the pipeline.
We've seen you now on TV with these shows, commercials with your Lays specifically and on the big screen with movies like Truth or Dare. As your profile grows, are you starting to get recognized more?
I get it a lot less so in Los Angeles because this is the industry where everyone works. A lot of people don't actually watch. I think in the environment of soaps, especially and doing fan events, I do get recognized. Going to cities, you get spotted. A lot of flight attendants are fans of soaps. I feel like I'm spotted on flights.
The Young & the Restless, Weekdays, CBS (Check local listings)
The Haves and the Have Nots, Tuesdays, 9/8c, OWN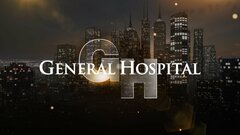 Powered by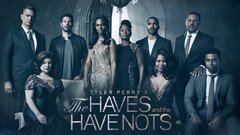 Powered by