Why There Won't Be a 'Big Bang Theory' Present-Day Spinoff After the Series Finale
The Big Bang Theory has officially wrapped, and while fans await the May 16 finale, hope for a spinoff featuring the show's current cast is dim.
Apart from Young Sheldon, CBS had hoped for more potential Big Bang spinoffs, but co-creator Chuck Lorre revealed the reason it's not likely to happen. During the show's wrap party, Lorre spoke with TV Line about the situation, and it makes sense, even if fans won't get more of their beloved characters.
See Also
The comedy is the first television series to receive this honor at Hollywood's famed TCL Chinese Theatre.
"Unless there was a creative reason to do it — a wonderfully, wonderfully creative reason to do it — than the only reason for it is economics, and that's not good enough," Lorre said in the interview.
"This is hard work and if you're gonna do it, you've gotta love what you're doing. You've gotta be passionate about it and if you're just chasing money that's not enough. We've been really blessed on this show," he continued.
As hard as this probably is for fans to hear, Lorre's words are sure to provide some semblance of comfort, knowing that they won't continue to churn out Big Bang-related series just to do it. "I didn't want to do something just to do it," Lorre concluded on the matter.
So, while fans will really have to say goodbye to Sheldon (Jim Parsons), Leonard (Johnny Galecki), Penny (Kaley Cuoco) and more, they can continue to at least expect new episodes of Young Sheldon. The prequel series featuring Iain Armitage as a young Sheldon Cooper has done well in ratings and has been renewed for Seasons 3 and 4 already.
See Also
Go behind the scenes of the comedy series after its finale.
And who knows what the future holds? Maybe someday down the line, Lorre and the stars will come up with a new series, but for now nothing is on the horizon.
The Big Bang Theory, Thursdays, 8/7c, CBS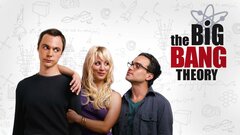 Powered by