Oscars So Low: This Year's Telecast is Least-Watched in 8 Years
Even Chris Rock couldn't save the 88th Annual Academy Awards.
The 2016 Oscars ranked as the second-lowest on record, averaging 34.3 million total viewers and a 10.4 rating among Adults 18-49. That's down from last year's telecast, hosted by Neil Patrick Harris, which averaged 36.6 million and a 10.8 rating in the demo.
Only the 2008 Oscars, which averaged 32 million viewers, was lower. It also continues a decline after 2014's show, which brought in 43.7 million viewers.
RELATED: Cheers & Jeers: Oscars 2016
In comparison, Rock's 2005 turn as host of the Oscars averaged 42.1 million viewers.
Several factors hurt this year's telecast: It was longer (three hours and 21 minutes) than last year's show (three hours and 10 minutes). It faced formidable competition in AMC's The Walking Dead. And not only was there was no clear front-runner, but this year's crop of nominees were mostly smaller, lesser-seen movies. Best Picture winner Spotlight has taken in a little more than $39 million at the box office, making it the second-smallest grossing movie to win best picture since at least 1978, according to Box Office Mojo. (Only 2010 winner The Hurt Locker was smaller.)
The #OscarSoWhite controversy may have hurt or helped the broadcast, depending on your view. The topic dominated the evening, and gave Rock plenty of material to chew on.
Rock did bring more young viewers to the screen: Per ABC, the telecast grew in the adults 18-34 demographic, averaging a 9.4 rating vs. 9.3 last year. Rock also brought in more men: +20% men 18-34 (8.5 vs. 7.1), +6% men 18-49 (9.4 vs. 8.9) and +1% men 25-54 (10.3 vs. 10.2).
RELATED: Chris Rock Eviscerates #OscarsSoWhite in Opening Monologue
According to ABC, 1.8 million people in the U.S. sent one or more of 7.2 million tweets about the Oscars, up 22% over last year's telecast (5.9 million tweets). Leonardo DeCarprio's first Oscar win for Best Actor generated 175,148 tweets–the most of the night.
ABC has a deal to broadcast the Oscars through at least 2020. Despite the decline, the Oscars was still TV's biggest entertainment telecast since last year's show on February 22, 2015.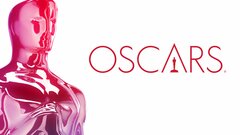 Powered by