Cheers & Jeers: Oscars 2016 Edition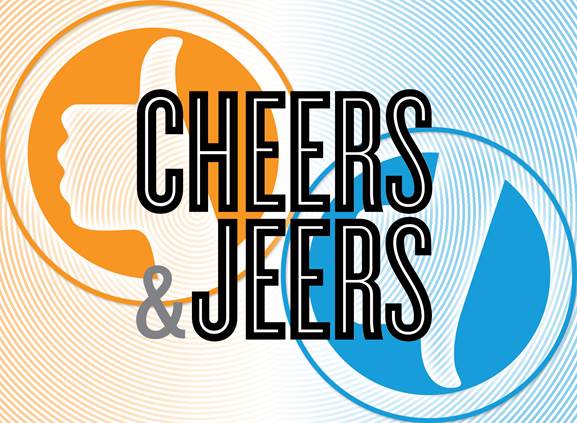 After three-plus hours, countless swipes at diversity and an unexpected Best Picture win by the fantastic Spotlight, this year's Academy Awards earned both our applause and our annoyance. So many needless clips, so many speeches cut short…and not a single mention of Abe Vigoda during the In Memoriam segment! But hey, at least Leo got his gold, right?
Here are some of the choice moments—and some of the not-so-charming ones—from the movies' biggest night on television.
Cheers to ABC's Robin Roberts
For Best Anchor in a Lead Role. The ABC newsy shined during the pre-show, boldly asking attendees about diversity in Hollywood and bringing A-plus class to coverage that was often derailed by cliché spouting stereotypes like Jess Cagle and Joe Zee.
Jeers to E!'s Ross Matthews
For wasting space on E!'s red carpet. The worst intern since Monica Lewinsky and sidekick Zuri Hall got the night off to a vapid start by uttering useless fashion-speak like "slay," "kill" and "giving life" so frequently that we wanted to end our own.
Cheers to a Critical Chris Rock
For shading the elephant in the room. Seconds after the opening sizzle reel, Rock joked "I counted at least 15 people in that montage" and then went on to a scathing monologue about "the white peoples' choice awards" that tackled the #OscarsSoWhite controversy and set the tone for a truly colorful show. He definitely won for Best Black Friend.
Jeers to a Clueless Stacey Dash
For not getting that she was the joke. The actress-turned-Fox News commentator made a surprise appearance as part of one of Rock's bits to wish everyone a happy Black History Month, which she claims shouldn't exist. How clueless can you be, Stacey?!
Cheers to Sharknado's Twitter Feed
The cheesefest franchise's social media geniuses added sharks to clips from the night, injecting some much-needed bite to the more soul-sinking red carpet chats.
Heroes are made in America… so are SHARKS.🐬 🇺🇸 😍 #Sharknado #Oscars pic.twitter.com/O70lBeAV5a

— Sharknado (@SharknadoSYFY) February 29, 2016
Jeers to Girl Scouts Mom Linda Dunn
The mom who perennially sells more Girl Scout Cookies than Chris Rock's kids should just hand in her badges now that Rock riotously used a mid-show segment to unload $65, 243 worth of goodies to his overpaid (and apparently hungry) audience.
Thin Mints please! #Oscars pic.twitter.com/t0fGVnOpKs

— Mashable GIF (@mashablegif) February 29, 2016
Cheers to Samsung
Not for the copious ads (although the star-studded one was hilarious) but for finally getting a low-light camera on their new Galaxy S7 and S7 Edge. Finally, we can take pictures at night without blinding flashes. Or attracting the the police. #DontAsk
Jeers to TotalBeauty.com
For a total screw-up. In a year where the Oscars were so white, this was so wrong.
Cheers to Mad Max: Fury Road Wins
For sweeping the techie categories. Best Makeup and Hairstyling. Production Design. Costume Design. Sound Mixing. Sound Editing. Film Editing. Now if we could only get the Emmy voters to love on sci-fi this much.
Jeers to the Star Wars Snubs
The Force was not strong with The Force Awakens and, honestly, that is no way to convince Luke Skywalker to rejoin the rebels.
Cheers to Jacob Tremblay
For being the droid fan we were looking for. The Room scene stealer strained for a clearer view of C-3P0, R2-D2 and BB-8 the second they hit the stage, making him the only person in the room who wasn't completely over anything that wasn't tied to their movie.
Here's that GIF of @JacobTremblay getting up to look at C-3PO you've been searching for. #Oscars pic.twitter.com/gSOyRRn0St

— Yahoo Entertainment (@YahooEnt) February 29, 2016
Cheers to Lady Gaga's "Glory" Moment
Last year, it was John Legend and Common's soulful, thrilling performance of Selma's winning song. This year, Gaga brought the chills with a stellar, passionate rendition of "Til It Happens to You," her ode to sexual assault from the documentary The Hunting Ground. The performance was capped by a fleet of survivors who flooded the stage in a deeply haunting tableau of solidarity.
Cheers to Leonardo DiCaprio
For winning that Best Actor Oscar. From having humble beginnings on Growing Pains to being a hungry bear's slap piece, The Revenant star got his first gold statue at long last. It's so nice to see someone who has suffered the pains of supermodel girlfriends, piles of cash and titanic fame finally score a little attention.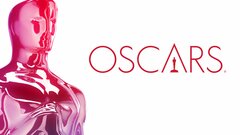 Powered by