'Scandal's Annabeth Gish on Being Fitz's New Love Interest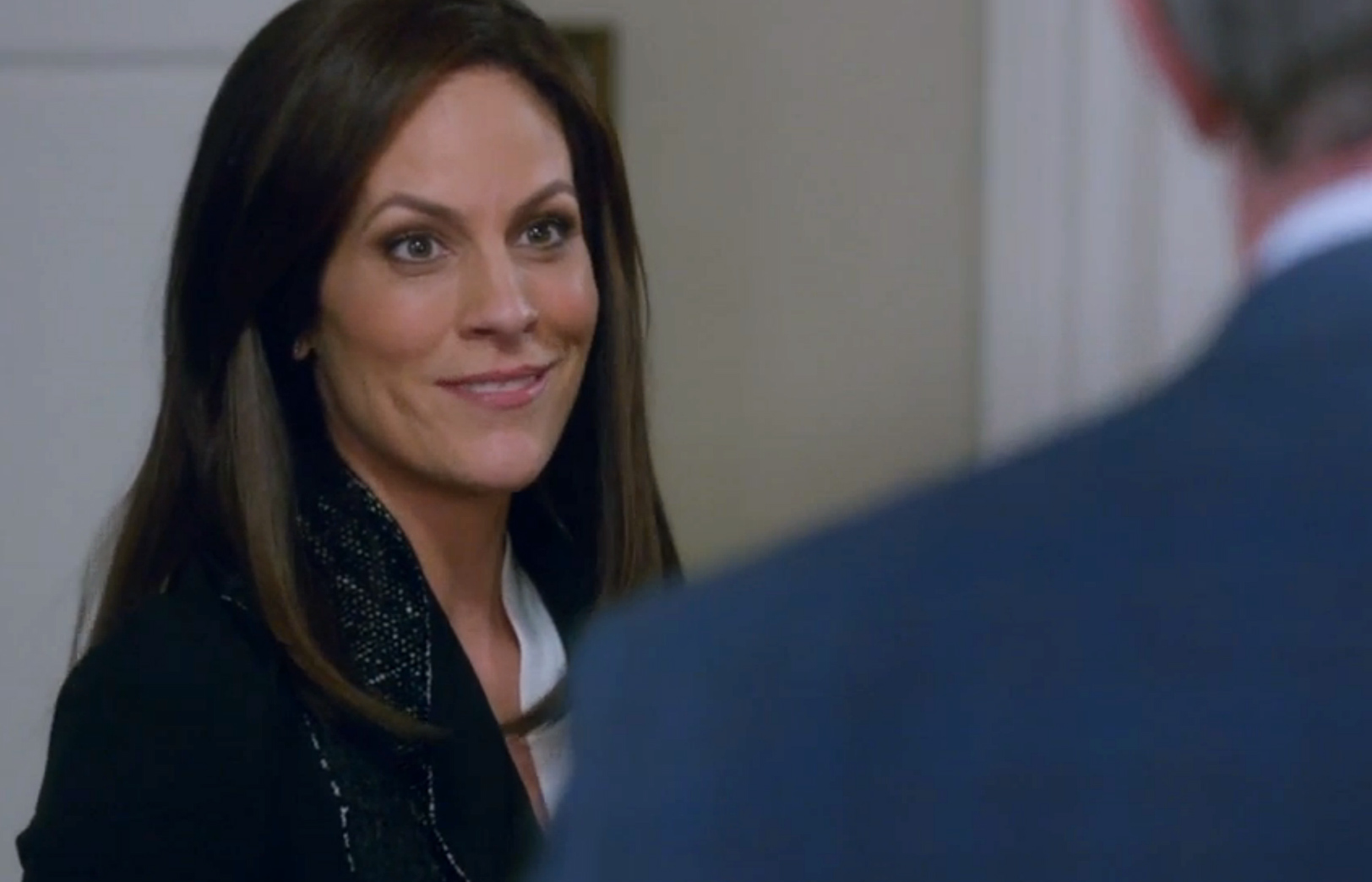 Scandal has a new wild card in the mix.
With Fitz (Tony Goldwyn) embracing his new single status, reporter Lillian Forrester (Annabeth Gish) has caught his eye…much to the chagrin of Abby (Darby Stanchfield), who worries about all the unknown factors in the relationship.
But who is Lillian, really? We spoke with Gish about being on Scandal, keeping secrets and more.
How did you end up joining the Scandal world?
It was a pretty simple process in terms of, "Hey, we have this new role." Obviously, any female role in Scandal—or pretty much any female on a Shonda [Rhimes] show—you know it's going to have some dimension. So I was instantly intrigued. I read what they submitted and I said I was game. I'm a longtime watcher of her shows: Grey's Anatomy, How to Get Away with Murder, Scandal. I've auditioned for her a couple of times in the past, so perhaps that was in play. I was very excited to join the tribe.
Do you change your approach going into a show you're familiar with vs. a new show?
I have to say, I had to catch up on Scandal because I rarely watch television, which is crazy. I did binge-watch, and in watching Scandal, you do have this instant addiction; you have to keep going, next, next, next. The good thing about being a newcomer is you don't necessarily have to know the whole storyline because the character is new as well.
This is a show that is notorious for its twists and turns—and secrets. How do you handle that, especially on social media, when you can't acknowledge what you're working on?
Now with social media and everything and spoilers, it's very difficult. You can't say anything at any point in time. Between X-Files and Sons of Anarchy and Pretty Little Liars and now Scandal, I have these shows I come into [with secrets]. Basically, my principle is don't say much; less is more. I'm so crazy busy with my own life…normally, I'm busy putting my kids to bed when shows are on. It's certainly exciting, but it's also a daunting force. It's a big entity, TGIT.
RELATED: Annabeth Gish Dissects the Reyes Twist on The X-Files Season Finale
And few shows have the social media presence Scandal does. What has the fan reaction been like so far?
There was a lot of positive and also some negative. As an actress, if you're being talked about—if whatever you're doing is making an impression, good or bad, in your work—that's a good thing.
Have you read any fan theories that have figured out what's going on with Lillian?
I haven't really. I love that people get so creative. There's just as many people who are loving the idea of Lillian and Lilitz as people who are hating it. I guess that's good, to ignite both sides of the passion scale. People who watch the show and are legitimate fans probably know more than I do. [Laughs] I love all the theories that are thrown out there.
How has it been adapting to the Scandal rhythm of dialogue?
It's funny, everybody keeps talking about that to me. As an actress, I only know how to say what I feel. So it's a strange thing that everyone keeps saying, "I can't wait to see you do the Shonda-speak." All I know is that Shonda writes really well; [she writes] complicated characters who have a lot to say. So I never really think I have to speak faster. You just say it, and when you say it, say it truly.
If her relationship with Fitz goes public, Lillian could face attention she's never had before. How might she handle that fame?
As evidenced, Lillian Forrester is a smart, sexy, savvy DC reporter. She and the president have good chemistry. She is cognizant of the fact that there could be consequences. But there is also palpable chemistry between the two, so who knows? Maybe if you fall for somebody, you fall for them and you have to date them rather than have a professional relationship.
What are her thoughts on Mellie?
I think Lillian probably knows about everybody, being a journalist in D.C.—I think she knows the scoop on everybody—but I don't know what she thinks of everybody, yet. Maybe that will be revealed.
Abby has been a constant presence in Lillian and Fitz's blossoming relationship. What is Lillian's take on her?
[Laughs] Abby is clearly interrupting their interactions, shall we say. I'm sure that's probably very frustrating. But Lillian is smart enough to know she's dating the President. She knows there's got to be a lot of other stuff that comes with it.
I imagine you can't say anything about the circumstances, but has Lillian interacted with Olivia yet in what you've filmed?
I can't answer that. [Laughs]
What has it been like working with Tony?
He's everything you think he would be. He's smart and charming and warm. Just totally respectable and amazing.
The rest of the cast also seems thrilled you're on board, too, which is lovely.
I know! That's a testament to their strength as a cast, and as a unified organization. Everybody has been really warm and welcoming.
Scandal airs Thursdays at 9/8c on ABC.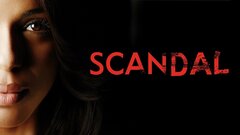 Scandal
where to stream
Powered by