How Costume Designer Katie Irish Creates '80s Fashion for 'The Americans'
If clothes make the man, then the costume designer makes the show. For FX's 1980s-set The Americans (Season 4 premieres March 16), Katie Irish not only dresses stars Keri Russell (Elizabeth) and Matthew Rhys (Philip) in their characters' day-to-day wardrobes, but she also creates the spy couple's many disguises. Irish takes us back in time to the Cold War.
Where are the trademark '80s big hair, wide ties and giant shoulder pads on Philip and Elizabeth?
Our mandate was that there be nothing comedic [in the costumes] that would jolt you out of the story. But it's only 1983 [in our storyline] and the big huge shoulder pads are just starting. We haven't gotten to the Joan Collins Dynasty era yet.
RELATED: The 5 Shows of the 1980s That Rewrote the Rules of TV Fashion
Did you watch Dynasty for inspiration?
My tailor joked when she was about to put in some shoulder pads, "Dynasty or Designing Women style?" We did look at those shows, along with magazines and yearbooks [from the era].
Where do you get the characters' wardrobes?
My two assistants shop at vintage and thrift shops five days a week. Even when we create clothes for stunts, everything is absolutely based on reality.
You go all out with Philip's and Elizabeth's often ugly disguises, don't you?
[Laughs] That's why this show is a costume designer's dream. We can do some crazy things, like when they were supposed to be punks. Keri really loves [to play] Jennifer, the dowdy sister of Philip's character, Clark, and her curly gray wig. It's so different from Elizabeth!
How did you become a costume designer?
I had a eureka moment when I was in the University of Tulsa's theater department after I realized acting wasn't for me. I went to grad school at NYU for costume design.
What were your first jobs?
Assistant designer on and off-Broadway. Spider-Man: Turn Off the Dark was my favorite. I had to marry my creativity with the show's complicated technical aspects.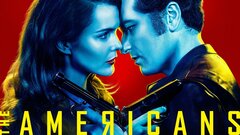 Powered by