WWE's Jay 'Christian' Reso on Introducing the World to Armored Combat With History's 'Knight Fight'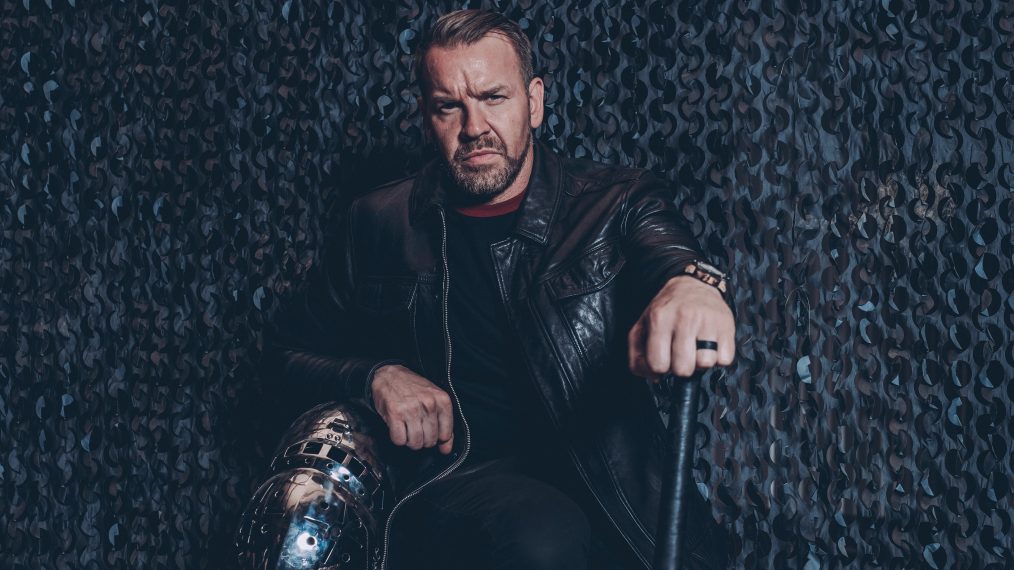 The sport of armored combat has largely fallen under the radar. But it does still exist, and History looks to bring it to a larger audience with its new competition reality series Knight Fight. Over the course of eight episodes, competitors from the Armored Combat League and other walks of life engage in battle decked out in more than 80 pounds of plated metal and real weaponry.
When the dust settles after multiple rounds of action-packed melees and a duel finale, each installment features a sole survivor earning $10,000 and a slot in the season finale that will crown the first-ever Knight Fight champion. The series is hosted by Jay Reso, who, as a WWE superstar, is no stranger to physicality.
"Captain Charisma" admittedly had limited knowledge about this unique world aside from watching a few clips. However, the Canadian gained a deep appreciation for the training and skill required for these "Medieval MMA" throw-downs.
"These knights travel all over the world to fight in international competition," he said. "…There is this whole underground sport here that is getting this big stage to show the everyone what they do. It's exciting for me to be a part of it because these guys blew me away with the intensity, the passion they all have for what it is they do."
The judging panel is rounded out by Andre Sinou, co-founder and creator of the Armored Combat League, and John Clements, director of the Association for Renaissance Martial Arts. These experts look for the warriors with the most aggression, technique and defense ability. Reso picked the brain and vast knowledge of Sinou and Clements. He believes they had good chemistry and bonded from the beginning.
"My position is to ask the questions that the viewer would, so I wanted to be an extension of the audience," Reso said. "I really started to pick it up and learn why the guys were choosing certain weapons or doing certain things. Getting to interact with all the competitors, everyone was so grateful for this opportunity to have this opportunity…They really left it all out there when they were competing."
For Reso, the historical component of the show will also interest audiences. Episodes delve into specific time periods, starting with the Vikings vs. Byzantine Knights. The athletes pull from the armory and the iconic old school weaponry for some battle-ready historical pieces.
"It's a different feel when you get them in your hands," Reso said. "For me, there are some that are heavier. Some that are smaller. My preference would be the mace. I just feel for the body type and the kind of competitor I would be if I put myself out there, that would be the one that would suit me the best."
Even though there is no squared circle, Reso can find pro-wrestling elements in Knight Fight. The combatants feed off a crowd, and personalities come out in interviews. The veteran performer knows how crucial that is in connecting with an audience and building a fan base.
In another setting, Reso and best friend Adam "Edge" Copeland, who plays Ketill Flatnose on History's Vikings, are similarly letting WWE superstar personas shine through in off-the-wall ways with the Edge & Christian Show That Totally Reeks of Awesomeness. The WWE Network series is currently streaming its second season.
See Also
But a new spinoff series could be in the works.
"I'm excited to work with all the talent, because many are playing against type of what you're seeing them portray on television on a weekly basis," Reso said.
"We try to have a fun environment when there's not the pressure of live television. It's just a very easygoing atmosphere with tons of room to ad-lib and make things your own …
"We definitely had certain people in mind for different skits. Bray Wyatt, for me, from the first season and second with the midwife skit, which was to me, so funny. Then there was Samoa Joe with the Girl Scout cookies. Even doing throwbacks with the superstars of the past. I think everyone really has delivered, and I'm just really happy with how the season has gone."
E&C's Pod of Awesomeness is another outlet Edge and Christian use to get talent's names out there. Reso makes trips down to the WWE Performance Center when he can. He doesn't rule out an opportunity one day to come on as a trainer, but he is fulfilled right now with his many projects.
"It is great to feel that energy and excitement of these careers starting out," he said. "You get a sense that big things are starting to happen for them. That's exciting to get in there and share some of these experiences that I've had in the past with them. They have this thirst for knowledge at this point to want to get better and maximize every opportunity they get. I'm almost living vicariously through them."
Reso remains a lifelong pro-wrestling fan, happy with the current landscape and the addition of All Elite Wrestling. He lends a few pearls of wisdom as the Tony Khan led promotion gets off the ground.
"I think that they need to focus on themselves. I think the knock TNA had is they seemed to worry too much about what WWE was doing instead of focusing on their own," he said. "That would be the way to go, in my opinion.
"As far as new signing Chris Jericho goes, he is obviously one of the biggest names in the history of the industry. So that is a major feather in their cap right off the bat that they are legit and going to try to make it work. Otherwise, Chris is a professional. He wouldn't have attached himself to it if he didn't think AEW had a bright future."
Speaking of the future, Reso has accepted that his days of delivering Unprettier finishers every night is over. The 45-year-old former world champion last worked in the ring five years ago before getting sidelined due to concussion-related injuries.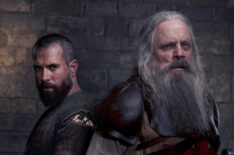 See Also
See the 'Star Wars' actor as initiate master Talus for the first time!
"For me, I've never been the guy to go out there and say, 'That's it. I'm done,'" he said. "Honestly, I think what happened is when I got hurt, nobody knew this was going to be the end. It was a bit of a process. It was four or five months down the line when we realized I wasn't coming back from it.
"So, it's kind of hard to go back after and say, 'Remember five months ago when I was off TV? Well, guess what?' It got to a certain point when it was too hard to go back and do anything. I'm completely fine with my career. I feel like I accomplished everything I ever set out to accomplish. On to the next chapter."
Knight Fight, Premieres Wednesday, January 23, 10/9c, History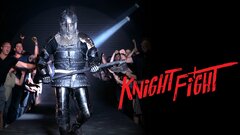 Powered by