Adam Pally Talks YouTube's 'Champaign ILL,' the 'Hilarious' Sam Richardson & Fave On-Set Moments
A glamorous life gets flipped upside down in the new binge-worthy YouTube series, Champaign ILL, and a quiet Illinois town is in for a rude awakening.
After successful hip hop star Lou (Jay Pharoah) unexpectedly dies, his pal Ronnie, played by Happy Endings and The Mindy Project star Adam Pally, struggles to move on. But with best friend Alf (Sam Richardson) by his side, the two learn to combat grief in a unique way.
TV Insider spoke with Adam Pally about his role as Ronnie on the series, his relationship with co-star Richardson (Veep), and his favorite on-set moment.
How did this role come about?
Adam Pally: I had been working with David Caspe, who created Happy Endings, and a couple of the writers from the show, Matthew and Daniel Libman, and we had been tossing ideas back and forth for almost four years about something in this world. It just snowballed and started to come together in a way that felt fresh and new and something we hadn't seen before. It was fairly organic.
You've done streaming shows before with The Mindy Project on Hulu, but how is it working with YouTube? Is the approach different for these versus networks like ABC and Fox?
You're still dealing with a similar process of notes, and development, and PR, but I think that there's a nice freedom of being able to do all your episodes at once without adjusting to ratings or anything like that. So you're really getting your own voice out there, which is nice. We were able to take some cool chances. We did one episode that's a one-take. We were able to step out on a ledge because we knew that we were going to do all 10.
How does Ronnie compare to the characters you've played before?
Ronnie has got a lot of heart compared to some of the other characters that I've played. He's kind of like a bleeding heart. He cares very deeply — some of my other characters appear to be 'over it' but Ronnie is the opposite of that. He's invested. It was a nice change of pace.
The show uses comedy to tackle heavier topics like death. Is it ever hard to find that balance?
I don't think it's hard because I think that's how life is. Every day you're faced with so many different emotions, but that doesn't mean you're not the same singular person. So I think it's actually true to life the way that we do it. Hopefully the tone reflects that.
What can we expect from the Ronnie-Alf friendship now that their third musketeer is gone?
It becomes strained. They both need each other, and they both need to get away from each other. So that's a really interesting dynamic, where you have to grow, but you also need your home. So it's interesting.
Had you worked with Sam before on any projects? How would you describe your relationship off-screen?
No I hadn't, I was just a fan. I think he's the funniest, most talented comedic actor working right now. Every line read is hilarious. It was awesome. We got along great. I learned a lot from him and I think those are really good friendships, where you can respect each other. I think we have a healthy respect for each other.
What would you say to viewers to get them to tune into this show? Is there a specific type of TV fan who will love this series?
I think this show speaks to anyone that maybe is slightly lost, and I feel like a lot of us now in this day and age are. This show shows how one moment you can be in control of your destiny – or at least think you are – and the next moment everything is different. And you have to find a way to survive, and that, to me, is very universal. Plus, it's hip hop and the clothes and shoes are awesome.
This is such a funny cast. Do you have any favorite moments from set?
Many, I loved filming. We got to film this scene on a private jet in a private airport, and Jay [Pharoah] was killing me with all these impressions. Every time he would walk off the plane, he would be someone else, and it was relentlessly funny. I could not stop laughing.
You've worked with so many great ensembles. Anyone you're dying to work with again – on this show or others? Or how about getting one of Sam's Veep co-stars to do a cameo?
I would like to work with anybody. We have [Veep's] Matt Walsh as a guest star on one of the episodes, so we've covered that. I think I might have worked with everyone on Veep, besides Julia Louis-Dreyfus, and now I've finished with Sam [Richardson].
This is a totally bingeable show. What's a show you've binged recently?
I have kids, so I don't watch anything. I binge whatever they're watching. My oldest son likes American Ninja Warrior, and then my youngest son likes Yo Gabba Gabba!, so I binge that. It's not great what's on TV at my house.
Champaign ILL, Wednesday, December 12, YouTube Premium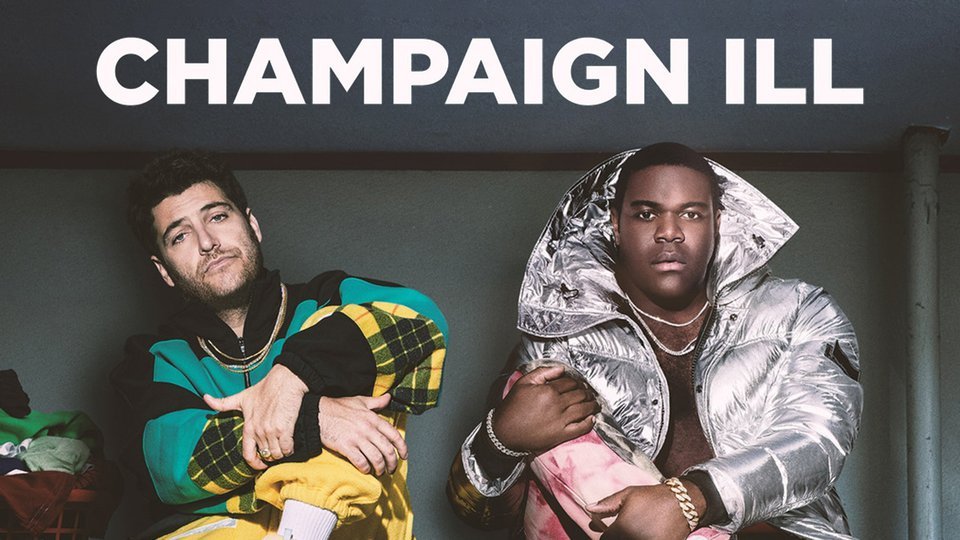 Powered by