'Mrs. Maisel' Still Marvelous, Loved Ones Visit 'Survivor,' 'Million Little' Flashbacks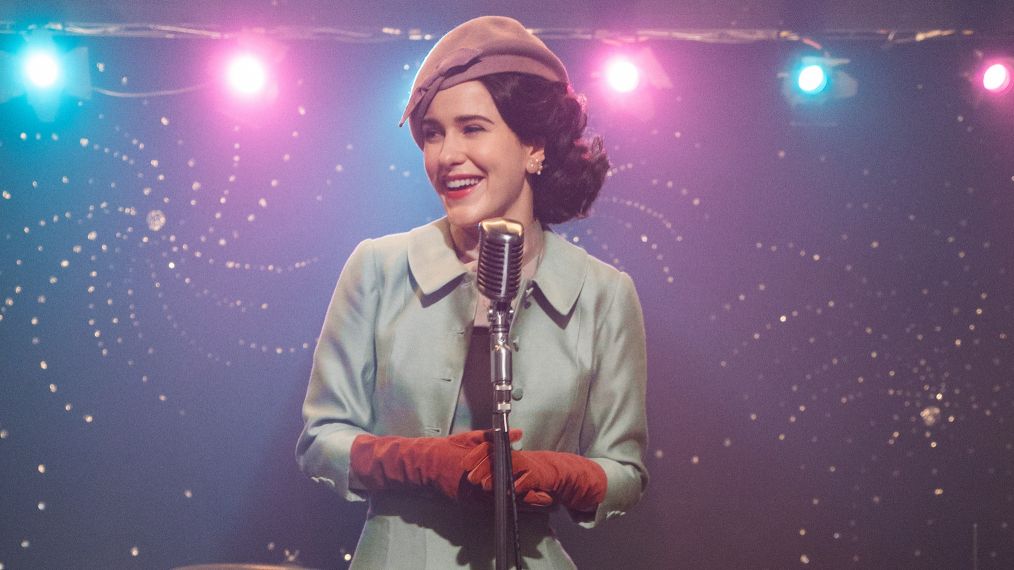 A critical checklist of notable Wednesday TV:
The Marvelous Mrs. Maisel (streaming on Amazon Prime Video): The delights never end in the second season of the Emmy-winning comedy series, about a free-spirited Jewish housewife (Rachel Brosnahan) in the 1950s who defies custom—and her unknowing family—by becoming a stand-up sensation way downtown. The new season takes Midge to Paris for a family crisis and the Catskills for a summer getaway. We'd follow this fabulous dame anywhere. (Read the full review.)
Survivor (8/7c, CBS): Always an emotional high light of any season is the episode when loved ones pay a visit to the homesick castaways, triggering tearful meltdowns—and often bruised feelings depending on how things play out and who gets to stay at camp. The gameplay intensifies when, according to the shocking teaser, the seemingly meek Gabby targets her #1 ally, and seeming fan/tribe favorite, Christian, who's seen as a threat from many sides for his winning ways and brainy approach to the game. He has withstood several challenges already from unexpected sources. Can he survive this latest betrayal?
History Remembers George H.W. Bush (10/9c, History): Among the many remembrances of the 41st president on this national day of mourning, History salutes the man and his legacy of service—as war hero, family patriarch and politician—in a special that features interviews with former Chief of Staff Jean Becker and presidential historian Doug Wead, who served as a Special Assistant to President Bush in the White House.
A Million Little Things (10/9c, ABC): Flashbacks contribute to an especially emotion-charged episode, when Gary (James Roday) celebrates his first-year anniversary in remission and reflects in flashback on how his late BFF Jon (Ron Livingston, returning after a long absence) got him through his grueling chemo treatments. Gary's repressed feelings about the loss of Jon are further heightened by his helplessness regarding ex-girlfriend Maggie (Allison Miller), who's refusing treatment for her own recurring cancer. She has her own awakening when on a road trip with Delilah (Stephanie Szostak), where Maggie is giving a lecture on the subject of "complicated bereavement." Which could be a fitting subtitle for this series as a whole.
Inside Wednesday TV: Smithsonian Channel uses ultra-high definition photography to capture the visual magnificence of America's mightiest river in the three-part nature special America's Mississippi (8/7c). … Following a holiday special earlier this week on NBC, a revival of Deal Or No Deal premieres with back-to-back episodes on CNBC (8/7c and 9/8c). The odds of winning $1 million from one of those briefcases are almost as high as another future princess holding one of those cases. … In remembrance of Dede (Shelley Long), ABC's Modern Family (9/8c) welcomes her widower, Jerry (Ed Begley Jr.), who comes bearing possessions to bequeath to her not-always-grateful heirs. Feeling sympathy, Dede's ex, Jay (Ed O'Neill), and Gloria (Sofia Vergara) invite Jerry to stay with them. Good times! … Comedy Central's South Park (10/9c) takes on a corporate giant in a satire of capitalism when the Colorado town becomes the home of Amazon's latest Fulfillment Center.